PHOTO

Dubai-based mid-scale developer ZāZEN Properties is focusing on launching "one project at a time" but is looking for "good" deals in Dubai's developed and semi-developed areas to increase its land bank, Co-founder and Chief Operating Officer Madhav Dhar told Zawya Projects.
Currently, the developer is working on ZāZEN Gardens in Al Furjan, with 7.5 percent of the project completed since work started in October 2022. 
"All key sub-contracts have been awarded as we like to plan and lock in our key design and procurement functions early to avoid delays and variations. We are focused on delivering our project to the highest standards, as promised, and in time," Dhar said.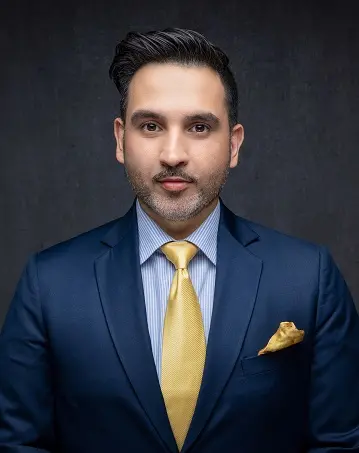 Excerpts from the interview.
What are the compelling market factors to launch new projects in Dubai this year?
Dubai real estate has been booming over the past 18 months, and the off-plan sector, specifically, saw a robust increase of 92.5 percent in 2022. This trend is set to continue in 2023, with real estate projected to grow by 46 percent. We are looking to add value to this growth while contributing to key initiatives such as the Dubai 2040 urban masterplan and UAE net zero 2050 by building high-quality, spacious, and sustainable developments that cater to the end user's well-being.
At the end of last year, we launched our second project, ZāZEN Gardens in Al Furjan. Construction is currently underway, off-plan sales have been launched, and delivery is scheduled for April 2024. This is our primary focus as we are developing the first LEED Gold-certified and wellness-integrated development in the area. We continuously challenge ourselves to push the limits of high-quality, mid-market residential products to achieve our ultimate goal of helping people to live better.
Do you intend to launch more projects this year?
ZāZEN Gardens is the only project that we have planned for this year at the moment. The project is a six-storey-high development that consists of 159 apartments. The entire development will cover approximately 310,000 square feet of built-up area. 
Our focus at ZāZEN Properties is to consistently position mid-rise, mid-scale developments at the forefront of Dubai's real estate sector, as we believe they are the most efficient. However, based on the opportunities, efficiency, and sustainable impact, we are open to developing high-rise builds later.
Will you revisit your business strategy of launching and completing one project at a time soon?
At the moment, we have taken on an approach of launching one project at a time, completing its construction and delivery. We may change this approach in the future, but for the time being, this is how we are operating.
Could you share the latest construction update on ZāZEN Gardens? 
ZāZEN Gardens is currently 7.5 percent complete, and 25 percent of the units have already been sold since off-plan sales were launched in December 2022. UAE-based Aroma International Building Contracting (Aroma) has been appointed as the main contractor, as they worked with us on ZāZEN One, our flagship development in JVT. Construction commenced on 10 October 2022. All key sub-contracts have also been awarded as we like to plan and lock in our key design and procurement functions early to avoid delays and variations. We are focused on delivering our project to the highest standards, as promised, and in-time.
Could you elaborate on the sustainability elements in ZāZEN Gardens?
Our sustainability efforts start at the design phase itself and carry forward through the construction cycle, and we have accordingly administered green practices to achieve eco-friendly results.
In terms of design, we begin by planning both the orientation and shape of the building. Specifically, our designs allow part of the building to shade the other parts, reducing heat. 
Coupled with vast areas of green landscape, it decreases the number of hard surfaces exposed to the sun, limiting the urban island heat effect and reducing the overall surrounding temperature. This improves air quality and keeps both cooling costs and energy usage low. 
After that, we select elements that will foster sustainability; solar panels for the roof to double as shade and as an environmentally friendly source of energy, efficient equipment, and fixtures to reduce energy and water waste, and an overall concept that promotes an eco-friendly lifestyle to establish the building as a sustainable micro-community.
Since the project aims for LEED Gold certification, the material and equipment selection are very stringent and promote a healthy environment.
Upon the project's completion, our sustainable efforts will result in a 24 percent reduction in annual electrical energy costs and an over 33 percent reduction in annual water usage. More than 469 metric tonnes of carbon emissions reduction will also be achieved, equivalent to planting 12,147 trees.
How are your projects funded?
We are privately funded, but as we expand, we leave the door open to other forms of funding; this may be in the form of equity or debt, based on market conditions.
How much landbank do you currently own in the UAE? Are you continuing to increase it? 
We have our next project earmarked already in Al Furjan. We are continuously looking for good deals in developed or semi-developed areas of Dubai. We are also open to joint venture opportunities and encourage private and government-based landowners to think sustainable and partner with us to develop more sustainable projects.
Are you looking at launching new projects in other emirates or within the region?
Not at this stage with our land bank. We would love to explore other parts of this great nation soon, but 2023 may not be the right time. That said, you never know what comes up vis-a-vis joint venture opportunities.
The construction industry faces headwinds regarding rising interest rates and persisting supply chain challenges concerning construction materials. What steps have you taken to overcome these obstacles? 
As a developer, we understand the market conditions and plan well in advance so as not to be adversely affected by any such obstacles, especially delays in logistics. For example, we have already finalised all of our tiling and paint requirements and bathroom and kitchen accessories, which are only required at the site in the third quarter of 2023. 
This efficiency gives our partners enough time to plan for unexpected delays that can easily be navigated and rectified without disrupting the overall project deadline. Our relationships also play a vital role, especially with our main contractor and key subcontractors, who are our partners as we build the new wave of sustainable real estate in Dubai and, eventually, the UAE.
Are you looking at advanced technologies like 3D printing?
Not at the moment, but we are keeping an eye on it. The relevant authorities must first approve this technology for residential projects.
(Reporting by P Deol; Editing by Anoop Menon)