PHOTO

(Correction in first para to reflect UAE-based ownership of company)
United Arab Emirates-based RS Global Energy announced on Thursday that it has entered into a copper cathode supply transaction with Tongling Samho Co, incorporated in Anhui Province, China.
This is the company's second copper cathode trading transaction with a Chinese firm in 2020 following a five-year supply deal signed with Xinjiang Wal Optoelectronic Technology in April with revenue potential in excess of $2 billion.
RS Global said in a statement that as part of the contract with Tongling Samho, the company would supply on an annual basis 12,000 metric tonnes of Non-London Metal Exchange (LME)-Registered Copper Cathode Grade A.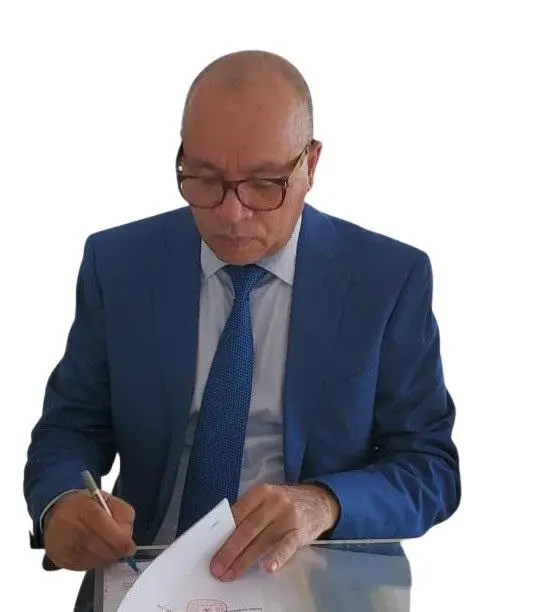 >
Jose Ferreira Ramos, Chairman & Executive President of Ridge Solutions Group
The statement said the transaction "is subject to annual renewal with additional potential prospects for scalability" and is expected to "generate annual revenue, based on market price indices, in excess of $74 million."
Jose Ferreira Ramos, Chairman & Executive President of Ridge Solutions Group, said the company is focussed on developing sustainable partnerships with robust value generation.
"Our business strategy continues to integrate the strength of this transaction within the portfolio of trading transactions to build vertical integration and develop our pool of value-driving and robustly managed downstream and upstream assets in the mining industry," he said.
The company would pursue "responsible and impact driving trading transactions" in line with Environment, Social, and Governance standards.
Non-LME registered copper cathode has a growing market in China, where the metal is widely used in the country's manufacturing and infrastructure sectors.
Copper prices have risen strongly in the past months as industrial production in China rebounded from the impact of COVID-19.
(Writing by Syed Ameen Kader; Editing by Anoop Menon)
(anoop.menon@refinitiv.com)
Disclaimer: This article is provided for informational purposes only. The content does not provide tax, legal or investment advice or opinion regarding the suitability, value or profitability of any particular security, portfolio or investment strategy. Read our full disclaimer policy here.
© ZAWYA 2020