PHOTO

A chance to secure a better lifestyle and higher salaries are among the top reasons why expatriates move to the UAE, according to a new HSBC survey. 
Around four in ten (36%) of the respondents who took part in the survey said they decided to relocate to the emirates in pursuit of a better way of life and bigger monthly incomes. The proportion is higher than any other global market surveyed. 
The UAE was also rated highest in terms of stability for family and sustainable environment.  
The findings of the HSBC study were based on more than 7,000 interviews conducted among adults living in the UAE, UK, US, Hong Kong, Australia, mainland China, India, Singapore and the Channel Islands & Isle of Man.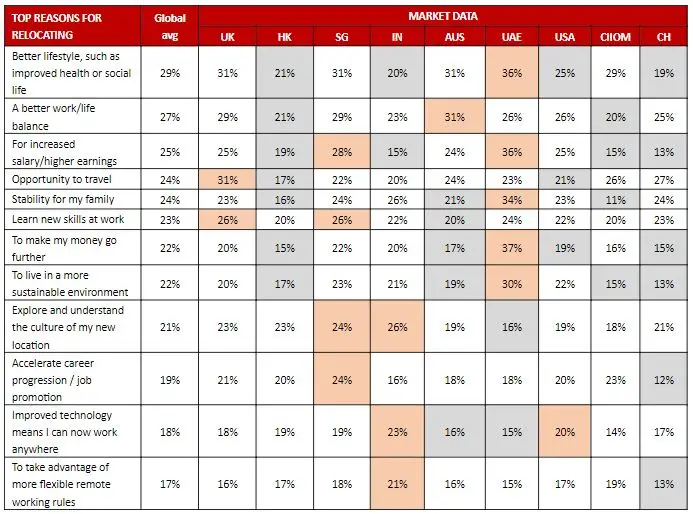 The bank commissioned the study to find out how expatriates' financial lives have evolved after the pandemic, their motivations for moving abroad and the issues they face as they settle into their new home. 
The findings highlighted the "attractiveness" of the UAE as a destination for people looking to move overseas, according to Daniel Robinson, Head of Wealth and Personal Banking, HSBC UAE. 
"While moving anywhere internationally can be a challenge logistically, financially and personally, we see the UAE so highly rated among the categories that matter most to expats," Robinson said.
The UAE is home to around nine million expatriates, according to estimates by Global Media Insight. The government has recently rolled out a series of initiatives to attract more talent and businesses. One of the programmes is the golden visa system, which enables foreigners to move to the UAE without requiring a national sponsor. 
Difficulties 
However, moving to a new country comes with a lot of challenges. 
When asked about their relocation experience, 44% of the respondents in the UAE said they felt "unsettled" by the initial struggle with setting up a bank account or home utilities. The same number said a lack of local credit history was the reason for these challenges. 
The figures are lower than in many other markets, with 53% of the respondents globally saying they felt unsettled and 56% citing local credit history as the reason. 
More than half (51%) in the UAE and across all nine markets said nobody helped them prepare financially for the move, while 70% of all respondents (74%) in the UAE) said they needed help understanding the tax implications of oversea investment. 
(Reporting by Cleofe Maceda; editing by Daniel Luiz)