PHOTO

Dubai-based Prestige One Developments will issue tenders for its first two residential projects worth nearly 500 million UAE dirhams ($136.15 million) in July 2023, CEO Ajmal Saifi told Zawya Projects.
"Currently, our consultants are in the process of preparing the tendering documents," he stated.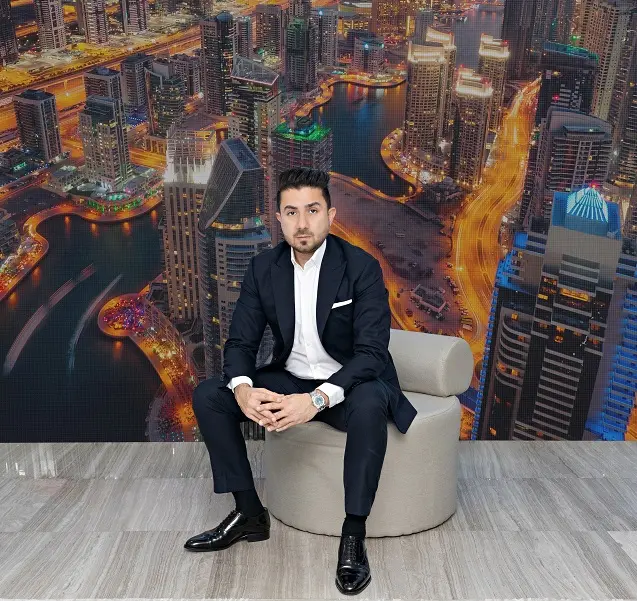 The AED350 million The Vista, with a total area of 263,909 square feet, will comprise 140 units in Dubai Sports City. The AED150 million The Residence, with a total built-up area of 156,570 sq ft, will house 98 apartments in Jumeirah Village Circle.
The two self-funded projects will be handed over in the first quarter of 2025.
The developer intends to launch at least three more projects, possibly in Business Bay, Cultural Village, and Dubai Sports City, Saifi revealed.
Excerpts from the interview:
What market factors compelled you to launch two residential projects in Dubai?
We have been active in Dubai's real estate sector since 2008, participating in various stalled projects and investing in freehold properties. Recognising the maturing Dubai real estate market, we identified opportunities to develop projects that fulfill market demand. Dubai's government support, business facilitation, and e-government initiatives make it an attractive global hub for both the middle class and entrepreneurs.
What are the biggest challenges you see in the coming years and how are you planning to overcome them?
The highly competitive market poses a significant challenge, as developers utilise their land banks for projects. To overcome this challenge, our focus remains on maintaining quality, adhering to timely delivery, and avoiding shortcuts. Thorough market research and meeting evolving customer needs are crucial to staying ahead.
When will you issue enabling and main tenders for the two projects? How do you intend to select a contractor, given that it is your first project?
Currently, our consultants are in the process of preparing the tendering documents, and we are on track to issue these tenders in July 2023.
Although these are our first projects under our current entity, our experience in the industry since 2008 guides our contractor selection. We prioritise value over price, considering factors such as their track record, timely project delivery, reputation, and commitment to quality.
Who are the architects of the two projects? What is the USP of your towers in terms of design?
LACASA is The Residence's architect and interior designer, while Model Engineering is the JVC project's architect, collaborating with ZNera Space for interior design. Our towers' unique selling point lies in their timeless design, with The Vista offering golf course-facing units apart from studios. Both projects prioritise spaciousness and liveability while incorporating Feng Shui principles. Privacy is ensured by the apartment structure, offering unobstructed views without looking into other residents' units.
What will be the sustainable elements of your two projects?
Sustainability is integral to our projects from the conceptual stage. Our consultants and architects have integrated green design, materials, flow, and energy efficiency. The projects will include electric car parking and battery systems, solar energy utilisation in common areas, and consistent use of eco-friendly materials.
How do you plan to fund the two new projects?
We have allocated our own capital to fund the two new projects. 
Do you have insights to share in terms of technology and the construction process for this project? 
We are committed to incorporating smart home technologies, utilising AI for energy monitoring, and optimising consumption in common areas. Sensor lights and home control software are examples of our technological endeavours.
How would you characterise this year compared to 2022?
Land prices in Dubai have seen a significant increase compared to 2022, with a 50% rise in land values in different locations. The real estate market takes time to fully reflect these changes.
How many more projects will you launch in the UAE this year?
We aim to launch a minimum of three more projects in Dubai this year. We have projects in the pipeline in Business Bay, Cultural Village, and Dubai Sports City, and plan to launch 750 more apartments this year.
Are there plans to enter other markets in the GCC/Middle East?
While our primary focus is expanding our presence in Dubai throughout 2023, we actively explore opportunities for expansion in other markets within the GCC and Middle East region. 
The construction industry is faces headwinds in rising interest rates and persisting supply chain challenges. What steps have you taken to overcome these obstacles?
Considering the construction industry's challenges, such as rising interest rates and persistent supply chain issues, we have implemented several measures to overcome these obstacles.
We prioritise working with contractors who have a strong reputation and proven track record of successfully navigating difficult situations. We seek out individuals or companies with a history of delivering on their commitments.
Additionally, we understand that the construction industry can sometimes be ambiguous, so we strive to maintain clear and precise communication from the outset to avoid any misunderstandings. This approach extends to our materials procurement as well, where we prioritise prompt action and efficient handling to expedite the availability of construction materials.
What is your outlook on the Dubai real estate market?
Contrary to negative perspectives, we see numerous factors contributing to the growth of Dubai's real estate sector.
I don't anticipate the industry slowing down for several years, at the very least. The government is commendably maintaining confidence in the market by facilitating the relocation of families and entire offices from Europe and North America to Dubai. This reassures me that emirate's real estate will remain favourable in the coming years.
Dubai has the potential to become one of the most expensive cities to live in per square foot in the future but there is still ample room for growth. The emirate's government consistently strives for innovation, supports investor confidence, and safeguards the interests of investors.
(Reporting by P Deol; Editing by Anoop Menon)