PHOTO

With the coronation of King Charles III and Queen Camilla finally upon us, the celebrations have kicked off across the UAE, with fan frenzy reaching fever pitch.
The historical occasion has certainly placed Britain on all top 10 lists for summer travel, with the latest research by VisitBritain showing how the country's history and heritage is driving inbound tourism in 2023.
"As the world's media turns its attention to the historic coronation and official celebrations and to some of our most iconic destinations, including Buckingham Palace and Westminster Abbey, where landmark events are taking place, we've got a fantastic opportunity to highlight our world-renowned attractions, our culture and heritage and the once-in-a-lifetime experiences that you can only have in Britain," VisitBritain's Interim Deputy Director Carol Maddison said in a statement.
"The GCC is a very important tourism market for Britain and our renowned history and heritage are proven tourism draws. The magnificent pomp and pageantry of the Coronation and official celebrations, set to be watched by a global audience, will also show our hospitality, creativity and warm welcome to the world, boosting tourism to Britain," she further added.
The GCC is the UK's ninth largest inbound visitor market and second most valuable in terms of visitor spending, when all six markets are combined. The latest official statistics show that from January to September 2022 there were 586,000 visits from the GCC to the UK, with those visitors spending GBP 1.5 billion during their stays.
And while coronation concerts and street parties are bound to bring neighbors and friends together to celebrate in Britain, the UAE, which shares a historic relationship with the country, isn't too far behind in rising to the occasion.
Here's a list of places where you can celebrate the king's coronation weekend in the UAE, along with places where the ceremony will be streamed live.
QE2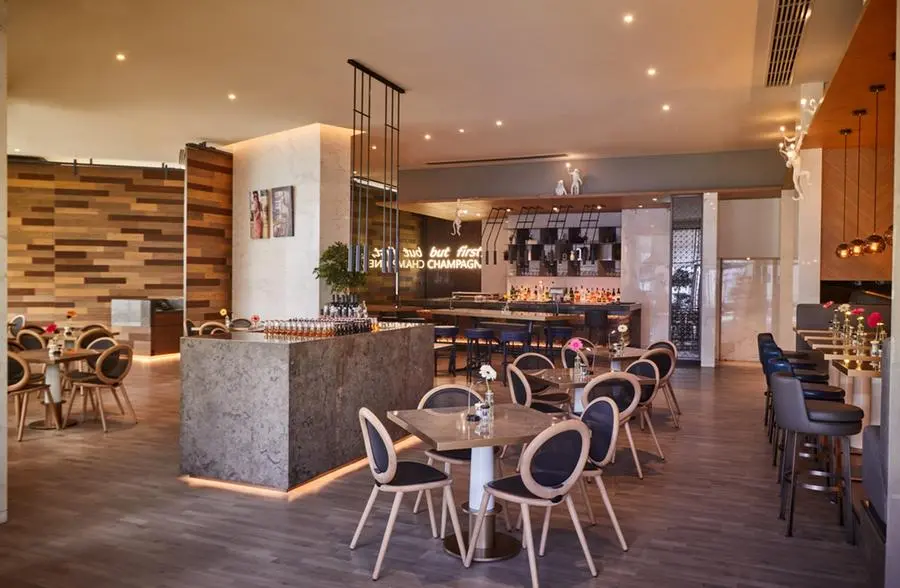 Perhaps the hottest tickets for the weekend are the multitude of events taking place aboard the QE2 at Port Rashid. And while you may have missed the coronation gala held on May 5, the floating hotel has a few more tricks and treats up its sleeve.
Head to the Queens Room on May 6, which will serve a British-themed buffet while the coronation is streamed live on a giant LED screen. Alternatively, head over to the Queens Grill with a three-course luncheon, while watching the event as it happens in Westminster Abbey.
If a full meal isn't your cup of tea, then try out the Golden Lion, which is reminiscent of classic English pubs. Dig into fish and chips, bangers and mash or shepherd's pie while watching the celebrations on the screen.
Otherwise, take a sip of the Coronation afternoon tea on May 7, featuring dishes inspired by British cuisine and is accompanied by a selection of fine teas. Raise a toast to the new King with a chilled glass of bubbly.
Details: The Queens Room is priced at AED 295 per person, with children between 6 and 12 years charged AED 135 per person. The Queens Grill is priced at AED 395 per person, with children between the ages of 8 and 12 charged AED 225. Both venues serve food from noon. The Golden Lion has a minimum spend of AED 100 while the afternoon tea on May 7 starts at AED 125 and runs from 3pm until 6.30pm.
At.Mosphere, Burj Khalifa
There's no spilling the tea here, just an afternoon deal that celebrates Britain's favourite beverage. At.Mosphere at the Burj Khalifa is serving high tea on May 6 and 7 that will pay tribute to the King's coronation taking place over the weekend, while also giving you the chance to watch the celebrations live on TV.
Details: AED 350 for the regular tea package and AED 550 for English sparking grape. Offer valid on May 6-7, from 12.30pm-3.30pm.
Hampstead Bakery and Café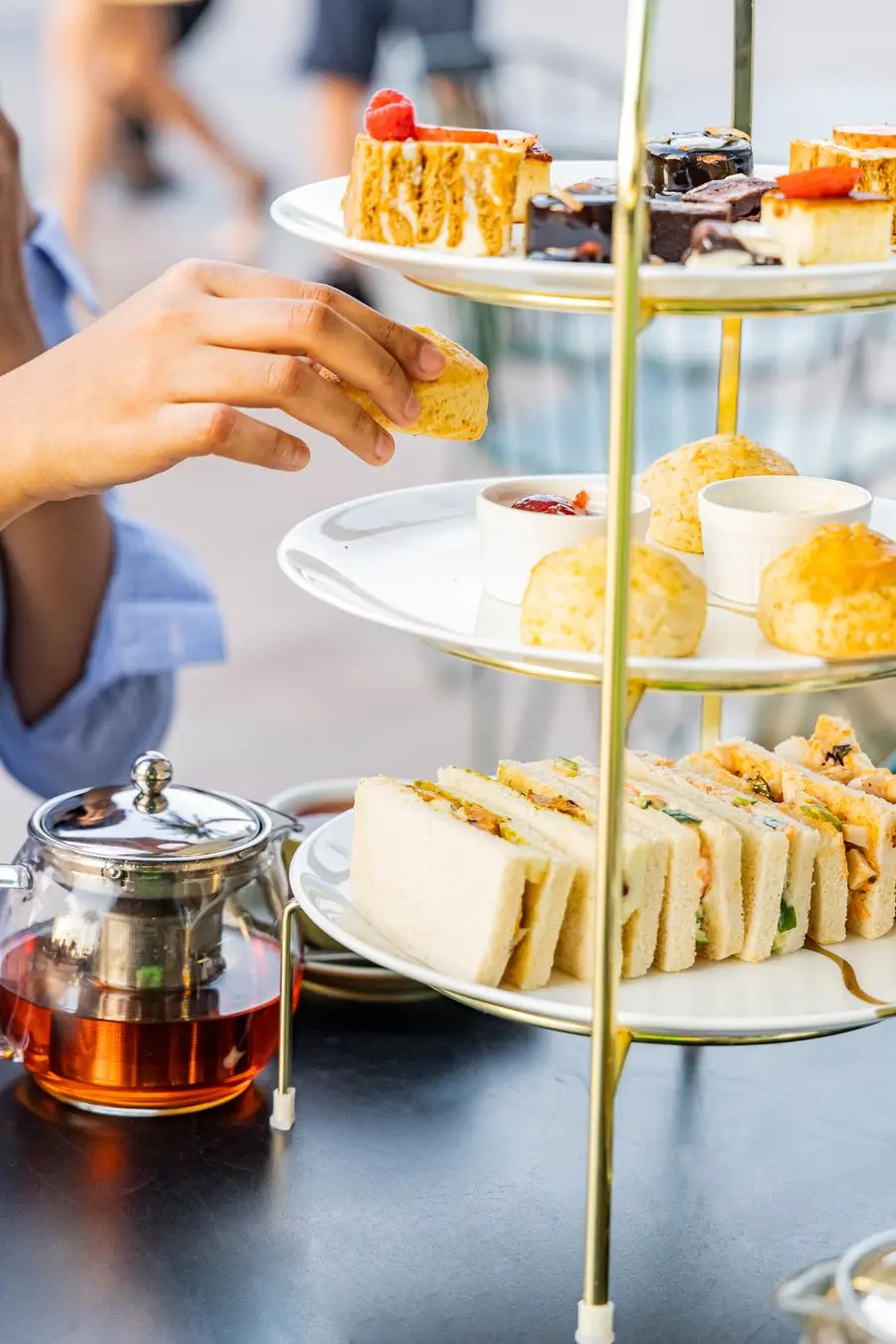 If dizzying heights aren't your cup of tea [the puns write themselves], down the road from Burj Khalifa is Hampstead Bakery and Café that is inviting guests to celebrate with a quintessentially British afternoon tea or a carefully curated set menu.
In honour of the coronation of King Charles III, the bakery and cafe is running the promotion until May 12, with the set menu including a three-course plating of British classics such as fish and chips, shepherd's pie and a traditional roast.
In addition to the above, guests will have the opportunity to sample complimentary treats inspired by Coronation Day recipes as seen on the official coronation website.
Details: The set menu is priced at AED 150 per person, while the afternoon tea for two is priced at AED 168. Available until May 12, between 3pm and 9pm.
Barasti Beach Bar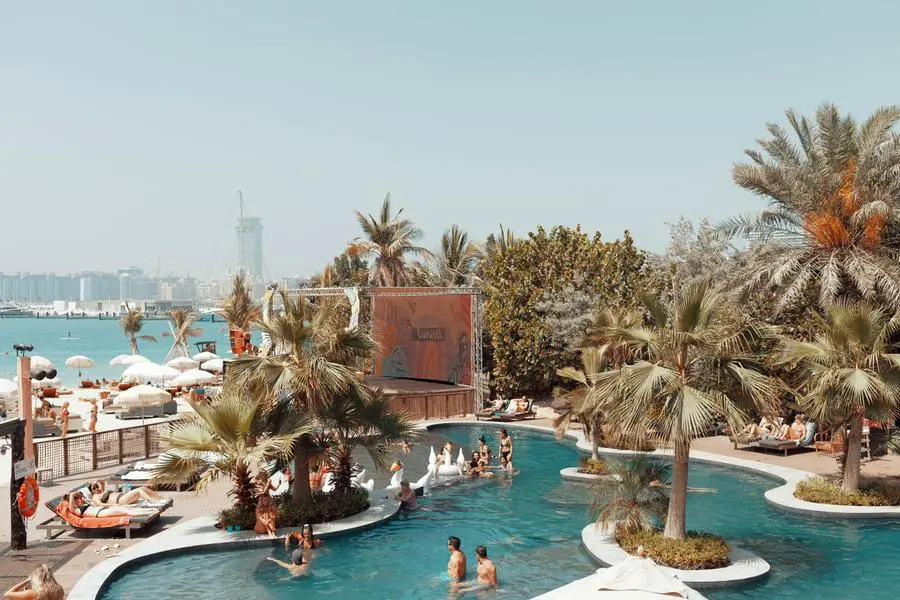 Make your way down to Barasti Beach Bar to find their cinema-sized screen on the middle deck, where you can watch all the royal action and immerse yourself in their party atmosphere, as they screen coverage of the big day in real-time, with British classics on the menu. The post-event live entertainment is the icing on the cake.
Details: At Barasti, Le Meridien Mina Seyahi Beach Resort & Waterpark on May 6 and 7.
The Dubliner's
The old Irish watering hole is also celebrating the coronation with a live screening of the ceremony across their 16 HD TV's. Naturally, British pub grub is also on the menu; think pie and chips. London, eat your heart out.
Details: The Dubliner's, Le Meridien Dubai Hotel & Conference Centre on May 6 and 7.
Yalumba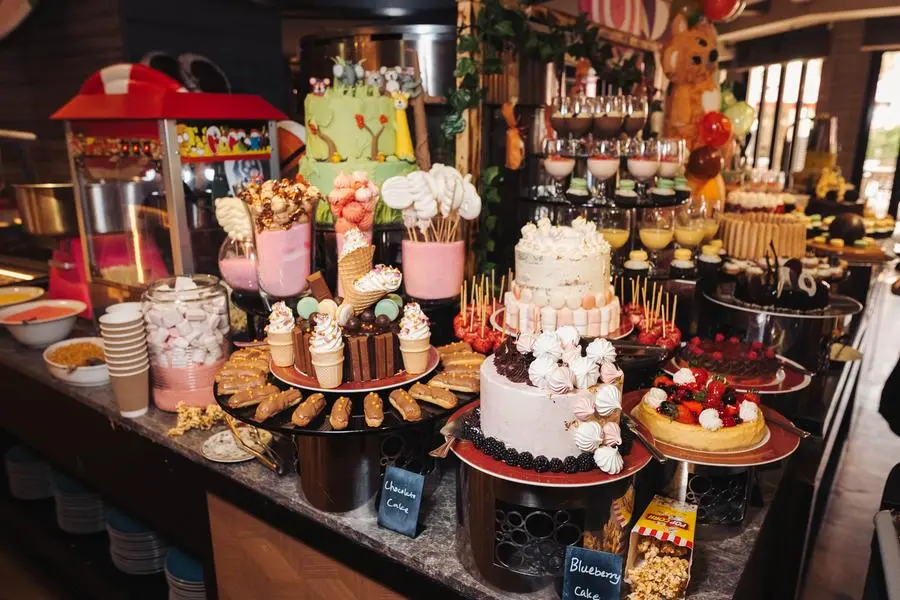 Get ready to wave the Union Jack high as Yalumba gets ready to host a family-friend brunch celebrating all things coronation in the colours of red, white and blue. The brunch comes with unlimited sparking, while the young ones can put their baking skills to the test.
Details: On May 7 at Yalumba, Le Méridien Dubai Hotel & Conference Centre, with brunch start at AED 300.
The Roast by Bubbalicious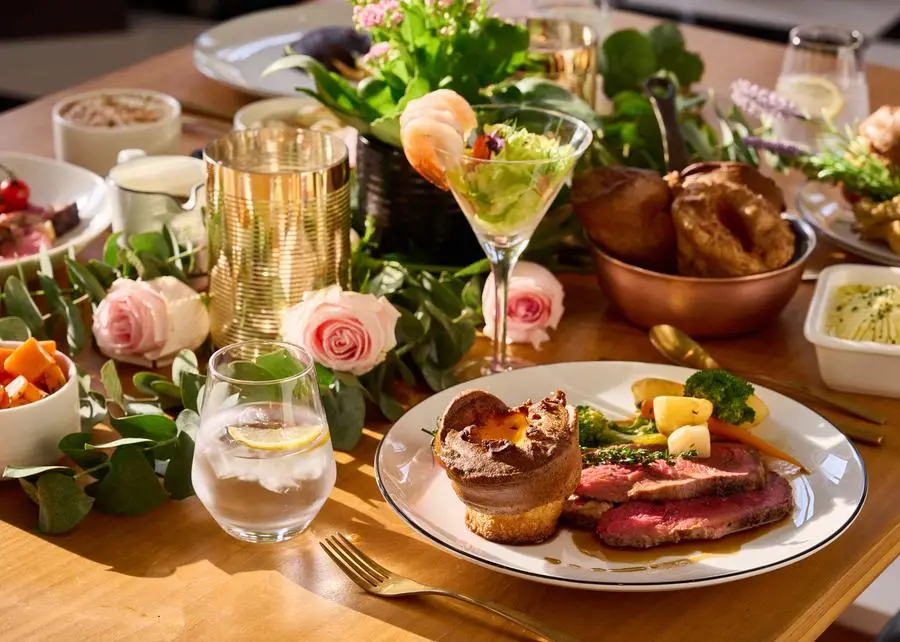 Here's a popular brunch that is also screening the proceeding live, with a feast that's fit for a king. Aside from a traditional Sunday roast, there will also be traditional coronation chicken sandwiches and quintessential British afternoon tea favorites, such as warm scones with lashing of jam and clotted cream. 
With British garden party vibes there'll be both live musicians and kids' entertainment on the terrace with free-flowing bubbles. The little ones can also become 'British Bake Off' competitors, a favourite of King Charles III and Queen Camilla, for the day with interactive cake decorating, bunting making and face painting.
Details: The Roast by Bubbalicious, The Westin Dubai Mina Seyahi Beach Resort & Marina on May 7. Brunch starts at AED 200.
Dinner by Heston Blumenthal
The city's coveted new hotspot Atlantis The Royal, is going all out to celebrate the upcoming crowning of King Charles III. Guests can indulge in a specially curated set menu at Dinner by Heston Blumenthal, featuring dishes inspired by historic coronations throughout British history. The menu, which includes a five-course tasting experience, has been researched and developed by Chef Director, Deiniol Pritchard, with the help of renowned food historian and author, Marc Meltonville.
Details: At Atlantis The Royal, available until May 14 from 6pm until 11pm, priced at AED 1,250.
Little Venice Cake Company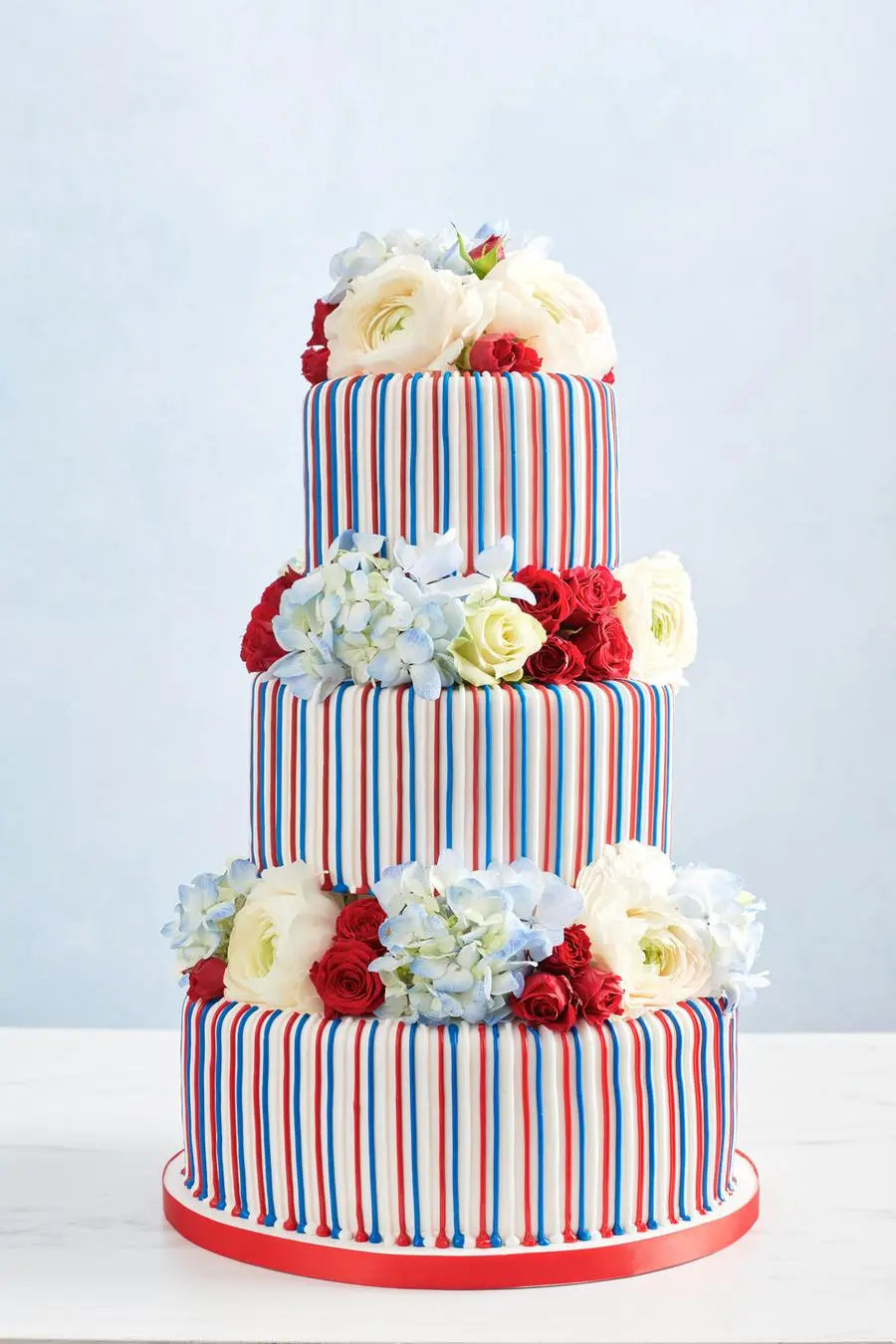 For those with a sweet tooth, Little Venice Cake Company is launching an array of desserts, including specially handcrafted Coronation Specials designed by Mich Turner MBE. These desserts pay homage to the regal spectacle and include the Coronation Date Loaf, the Strawberry Lemon Royale Cake, and the Carrot Cake.
Details: At Atlantis The Royal, available until May 15, from 10am until 8pm. A slice of cake or a cupcake is priced from AED 35, while a cake starts at AED 360.
Address Sky View
The Spa at Address Sky View is offering the exclusive Gentleman's Royal Treatment throughout May, in honour of King Charles' coronation. The 90-minute pampering ritual is designed to make every man feel like a king. It includes the gentleman's facial, a foot and leg or neck and shoulder massage, a back cleanse, which uses a hot compress, back exfoliation, Fango mud therapy, and a deep relax back massage.
Details: The package is available until May 31, between 10am and 10pm, priced at AED 770 per person.
QWERTY, Media One Hotel
Dubai Media City's neighbourhood gastrobar and restaurant at Media One Hotel will screen this historic moment as King Charles III is officially crowned as King of England.
The casual eatery is serving a special afternoon tea, packed with famed British classics such as tea, scones, sandwiches, and cake. Visitors can also indulge in unlimited beverages.
Details: AED 259 per person at QWERTY, Media One Hotel for afternoon tea and unlimited drinks for two hours. Livestream of the King's coronation will start at 11am.
Maison Mathis, voco Palm Jumeirah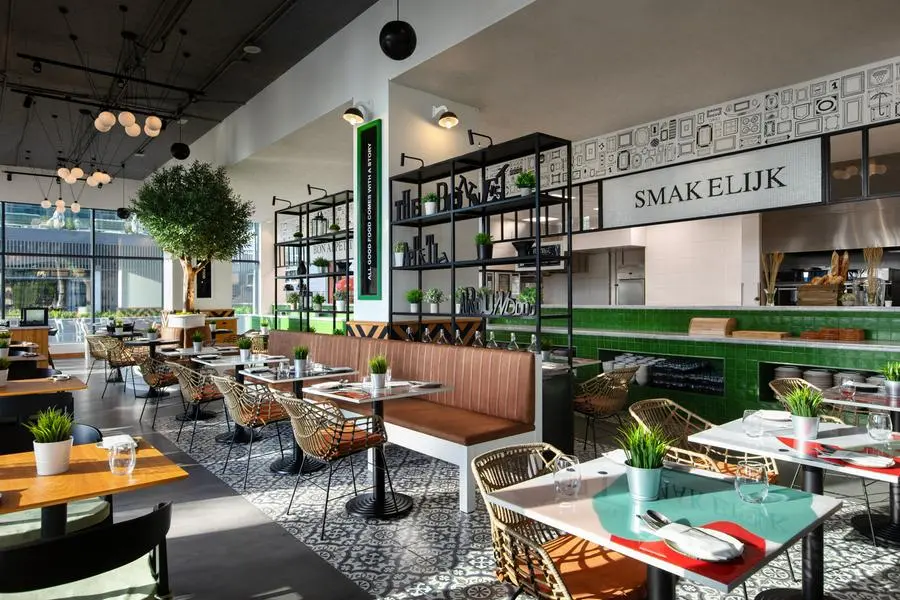 Located at Palm Jumeirah's West Beach, Maison Mathis is hosting a special Royal Roast and Afternoon Tea on Saturday in celebration of the coronation of King Charles III. Guests can catch the live telecast of the coronation and dig into a royal roast featuring roast beef and lamb, along with a range of classic dishes, such as roast potatoes, carrots, and red cabbage, along with Yorkshire pudding and more.
In addition, Maison Mathis will be serving an afternoon tea as well to mark the occasion.
Details: At voco Dubai, The Palm, the roast will be served on May 6 from 1pm to 4pm, while afternoon tea is from 4pm until 6pm. Prices start at AED 199 per person.
Noor Lounge, Mandarin Oriental Jumeira
The hotel will celebrate the occasion by serving the Rosebery Afternoon Tea at Noor
Lounge, featuring a menu inspired by dishes found at the royal tables.
Inspired by the best of British heritage from Mandarin Oriental Hyde Park, London the
traditional Rosebery Afternoon Tea pop-up will be available until June 30 in the
library of Noor Lounge.
The menu includes some of King Charles' favourite indulgences, such as Clarence Court egg truffle sandwiches, freshly baked scones, hand-made pastries and traditional fruit cakes, served with carefully selected tea and preserves.
Details: At the Noor Lounge, Mandarin Oriental Jumeira until June 30, priced at AED 400 for two, which includes a selection of sandwiches, scones and more. Served daily between 2pm and 6pm.
Mr Toad's
Watch the historical occasion and feast on this special coronation food and drinks deal at Mr Toad's outlets across Dubai. Tuck into a platter of grilled halloumi, fish and chips, sausages and mash, tea and scone with cream and jam, plus a glass of hops or grape for AED 75 per person at Mr Toad's at Premier Inn Barsha Heights, Ibn Battuta Mall, Al Jadaff, Silicon Oasis and Dubai Investment Park.
Meanwhile, the hotel chain is also offering rooms from AED 95 in a 30 per cent off
flash sale this weekend in celebration of the coronation of King Charles III.
The offer – live from 12.01 am on May 6 – applies at nearly all Premier Inn hotels in the region on reservations made on Saturday and Sunday for stays until September 2023.
Details: Special food and drinks deal from AED 75 per person, plus a flash sale with AED 95 rooms.
Rosewood Abu Dhabi
Celebrate the King's Coronation with an afternoon tea at Rosewood Abu Dhabi's popular venue Majlis on May 6 with a mix of savoury and sweet treats and a healthy pouring of English tea and coffee.
Meanwhile, Hidden Bar is also showing a live screening of the Coronation from 1pm, while offering a la carte dining options and decor in keeping with the day.
Details: Afternoon tea at Majlis and live screening at Hidden Bar, Rosewood Abu Dhabi, Al Maryah Island. From 1pm onwards at the bar, while tea will be served between 3pm and 6pm.
(Reporting by Bindu Rai; editing by Seban Scaria)