PHOTO

Although no specific site has been chosen yet for a proposed gigantic resort resembling the moon, "multiple" developers in the UAE and the Middle East and North Africa (MENA) region have expressed interest in building the project, Michael Henderson, co-founder of Moon World Resorts told Zawya without revealing names of developers.
Henderson said his company is still looking into several potential locations for the mega project besides Dubai, with other contenders including Abu Dhabi, Qatar, Bahrain, Kuwait and Saudi Arabia. 
Moon World Resorts is a Canada-based architectural design and intellectual property licensor, which has envisioned moon skyscrapers in four global locations: MENA, Europe, North America and Asia Pacific. The company intends to grant only one license to build the structure in MENA "within the next 90 days". 
Henderson's team has conceived Moon as a unique and iconic structure that will "transport millions of guests on an experiential life-altering journey" and deliver a "fully integrated destination resort experience". 
The developer who wins the bid will get to decide where the Moon hotel should rise, Henderson said, adding that the top considerations for choosing the winning bidder include "scale and ability of corporation, build and operational quality, liquidity, goals and aspirations and chosen site". 
"We will permit the regional licensee to choose the final site location," Henderson told Zawya.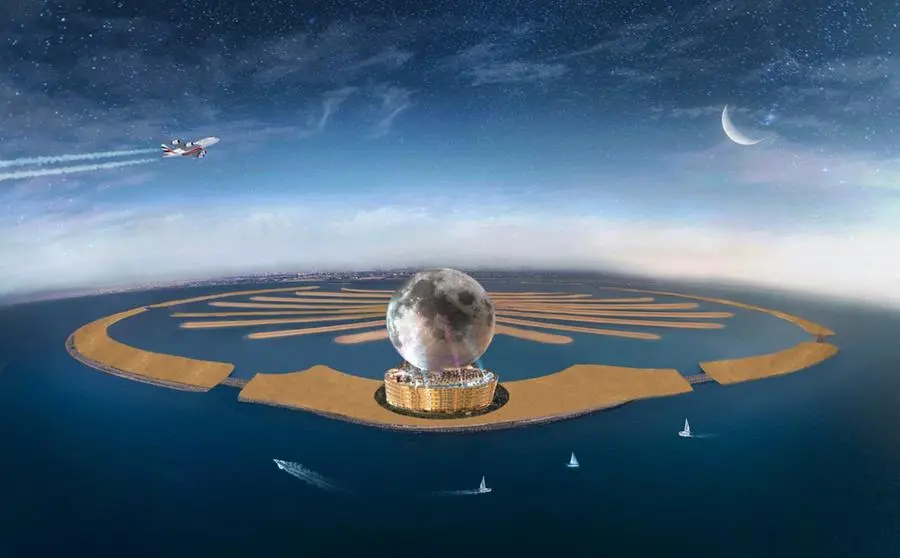 10 million visitors expected
The mega sphere, which is expected to attract 10 million visitors and cost $5 billion to build, has stirred speculation over where it will be developed in Dubai, with The Palm Jebel Ali and the former site of Dubai Pearl named as potential locations.
"The former Dubai Pearl site would be an excellent location for Moon Dubai; however, there are many alternatives in the UAE and around the MENA region," Henderson said.  
The Moon World Resorts would not confirm if it has already received formal offers from any developer in the UAE, although Henderson said Dubai "presents a very compelling case". 
"Dubai presents a very compelling case. It already has the infrastructure, airlift capacity, tourism, brand and its leader is a true visionary. Everyone loves Dubai," Henderson added.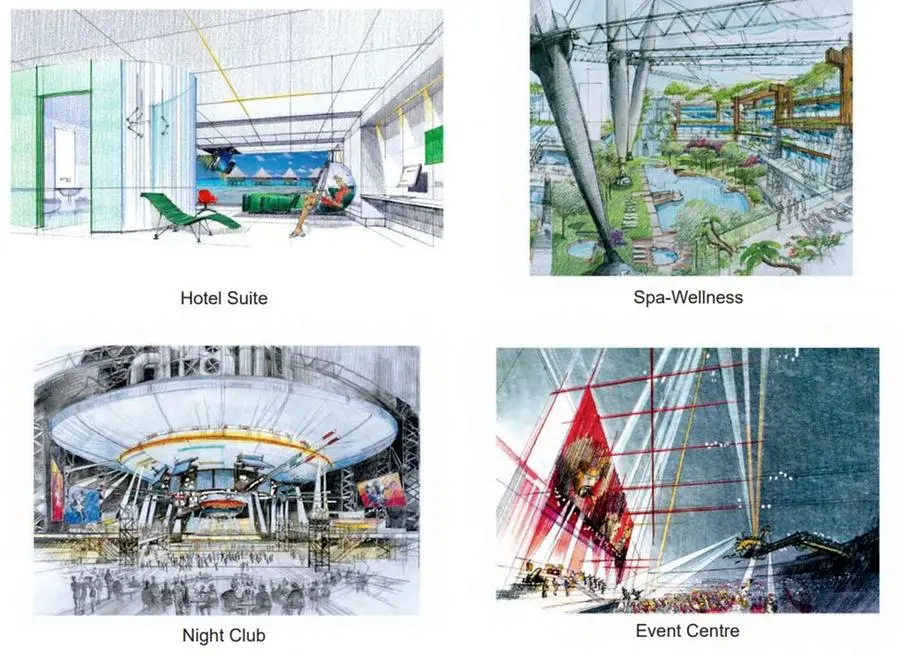 The Moon, a larger-than-life replica of the Earth's lunar neighbour, would ideally be built on a 30-hectare site. The structure, which will feature moon craters and textures that look realistic, will be 224 metres tall and house a luxury hotel, convention hall, event centre, moon shuttle, casino, lounges, and many others. 
The winning bidders or "licensees" will include major global corporations from the entertainment, hospitality and technology sectors. Those who win the bid will own and operate "single or multiple Moon destination resorts," the company said. 
 (Reporting by Cleofe Maceda; editing by Seban Scaria)