PHOTO

Sav has helped more than 20,000 users create saving goals upwards of AED 20mn
Dubai, UAE - Sav, a leading innovator in the personal savings space, today announced the successful closure of its pre-seed funding round, raising USD 750,000 in capital. The funding was raised from prominent angel investors and fintech leaders in the MENA region.  
Sav, a dynamic platform designed to facilitate financial savings for consumers, is part of the prestigious Mohammed Bin Rashid Innovation Fund's (MBRIF) Innovation Accelerator program. The platform makes saving money convenient, accessible, and rewarding for consumers. The app offers personalized savings plans, helps users track their progress, and rewards them for meeting their savings goals. With its user-friendly interface and powerful features, Sav is changing the way people think about saving money and helping them achieve their financial goals.
"We are thrilled to have the support of such prominent investors in our mission to revolutionize personal savings," said Purvi Munot, CEO of Sav. "This funding will allow us to bring our innovative solution to more users and continue to enhance the user experience."
Sav has already received widespread recognition and praise for its unique approach to personal savings. The app's user-friendly design and innovative features have attracted a rapidly growing base of 20,000 users who have created saving goals upwards of AED 20Mn.The company is poised for continued success in the coming months and years.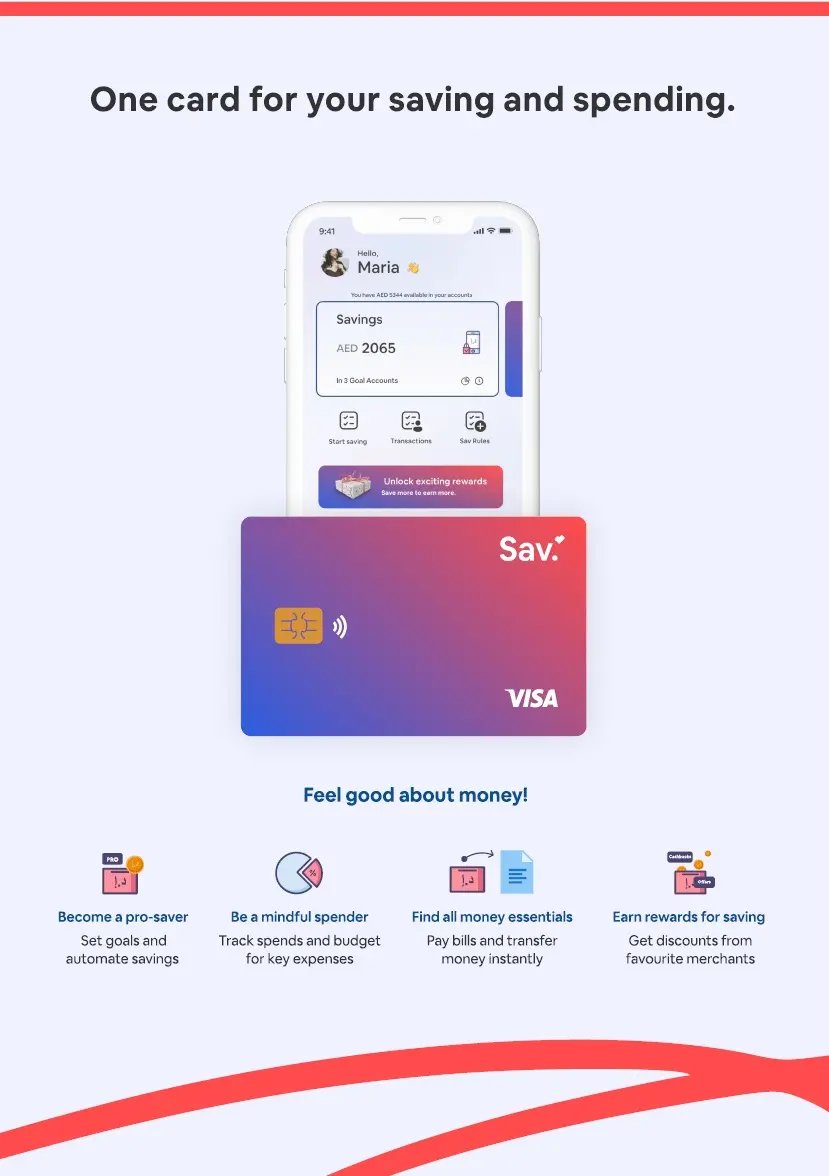 Commenting on the partnership, Fatima Al Naqbi, Chief Innovation Officer at the Ministry of Finance and MBRIF representative, said: "From the very beginning, the primary objective of MBRIF has been to foster innovation that positively impacts communities by improving education and enhancing the quality of life. It gives us great pleasure to announce that Sav, one of our accelerator cohort members, has successfully concluded their pre-seed funding round. Sav is a pioneering organization committed to helping individuals save money and make informed financial decisions. This accomplishment serves as a testament to the calibre of MBRIF's members and their significant contributions in advancing services for people through innovative solutions."
Sav's founders have a long history of innovation in the financial technology sector, and their expertise is reflected in the app's design and functionality. The pre-seed investment will be used to further develop the platform and expand its reach.
Sav is available for download on the App Store and Google Play. To learn more about Sav and its innovative savings app, visit https://sav.money.
-Ends-
About Sav:
SAV is a homegrown hyper-personalized fintech app launched in 2022 aimed to bring relevance and sustainability to personal finances. With over 20,000+ users, SAV is building products that will help customers stress less about day-to-day money management while also laying a sustainable foundation for their financial future. Powered by Al, automation and rewards, the Say App makes debt free purchases lucrative and achieving long term goals effortless. The app gives its customers access to more than a hundred merchants and offers unique hidden reward gems for every dirham saved on the platform.
For more information, please visit https://sav.money
Contact:
Purvi Munot
partnerships@sav.money