PHOTO

ACWA Power operates in the areas of development, investment, and operation of power plants, water desalination, and green hydrogen production. The company is currently present in 13 countries in the Middle East, Africa, Central Asia, and Southeast Asia.
"We regard Africa as a promising region with multiple opportunities for production of new and renewable energy," Hassan Amin, Country Director, ACWA Power Egypt said in an interview with Zawya Projects. He added that the company's priority markets in Africa are Egypt, South Africa and Senegal.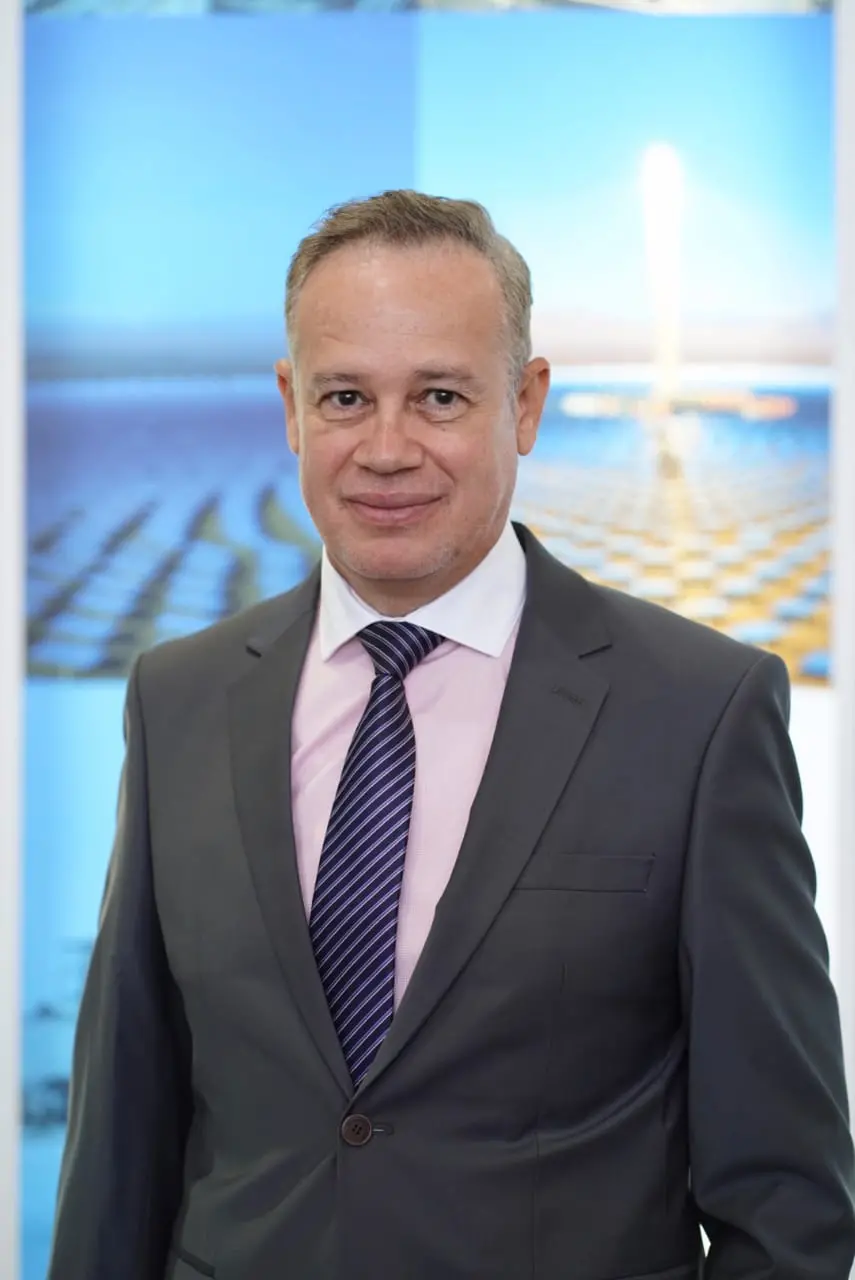 "Low-carbon emission projects accounted for 85 percent of ACWA Power's total power production capacity as of 30 June 2022," Amin said, noting that the company is aiming to achieve net zero emissions by 2050.
Excerpts from the interview:
What is the share of renewables in ACWA Power's portfolio?
Low-carbon emission projects accounted for 85 percent of ACWA Power's total power production capacity as of 30 June 2022. Renewables currently represent 36.7 percent of our total capacity, reaching 15.7 gigawatts (GW). We are committed to gradually reduce the carbon intensity of our portfolio, aiming to achieve net zero emissions by 2050.
Our portfolio includes 67 energy and water desalination projects in 13 countries, at an investment cost of 249.2 billion Saudi riyals ($66.5 billion), generating 42.7 GW and producing 6.2 million cubic metres of desalinated water per day, under long-term purchase contracts that operate on the partnership model between the government and private sectors.
ACWA Power aims to achieve its mission by producing electricity and desalinated water reliably and at a low cost, while actively contributing to the sustainable social and economic development of communities.
What are the opportunities for expansion in Africa?
We regard Africa as a promising market with multiple opportunities for production of new and renewable energy. Egypt, South Africa, and Senegal top the list of African countries that we are keen to expand into. We aim to invest $10 billion in South Africa to develop green hydrogen projects and its derivatives. In Egypt, apart from renewable energy projects and water desalination plants, we are interested in investment opportunities in green hydrogen and green ammonia industries.
Could you tell us about ACWA Power's participation in COP27 and its outcomes?
The Climate Change Conference represented a unique opportunity and an investment forum, which attracted the attention of major companies and international financial institutions to conclude more investment partnerships in various fields, especially the field of green transformation.
In terms of ACWA Power's participation at the conference, we organised several events and signed investment agreements for projects. We signed two separate Memorandums of Understanding (MOUs) with Oman Investment Authority (OIA) and The Sovereign Fund of Egypt (TSFE) to explore bringing the two sovereign wealth funds on board as co-investors for the 1.1 GW Suez Wind Energy project in Egypt. According to the MOUs, OIA and TSFE will explore acquiring up to 10 percent stakes each in the $1.5 billion wind farm, expected to be operational by 2026.
The Egyptian engineering, construction, and infrastructure company Hassan Allam Holdings would hold a 25 percent stake while the remaining share in the facility would be held by ACWA Power.
Our participation in COP 27 also included a panel discussion on the role of renewable energy in leading the transformation of the global energy system.
ACWA Power representatives met with Doria Sharaf El-Din, former Egyptian Minister of Information and Chairman of the Committee on Information, Culture and Antiquities in the House of Representatives, and Fakhry El-Feki, Chairman of the Planning and Budget Committee in the House of Representatives for a presentation on the company's clean energy investments in Egypt, and investments required to raise clean energy in the country, estimated at about $2 billion for projects under implementation, and up to $15 billion for wind energy projects totalling 10GW under an MOU signed by ACWA Power with the New and Renewable Energy Authority (NREA) and the Egyptian Electricity Transmission Company (EETC).
How can we increase the private capital flow to climate technologies and sectors such as green hydrogen?
The private sector must realise that the use of new and renewable energy represents one of the main solutions that limit climate change and contribute to the continuity of its activity. This will direct the flow of private capital to technologies and sectors compatible with the use of clean energy, especially green hydrogen.
Where Egypt is concerned, the country has basic elements that support the development of green hydrogen industry and production of green ammonia in terms of infrastructure and advantageous location, all of which qualify its ability to attract foreign capital and private sector investment in these areas.
(Reporting by Eman Hamed; Editing by Anoop Menon)