PHOTO

Construction and infrastructure sectors worldwide must address emissions linked to the materials and construction methods to tackle the escalating environmental challenge, according to a recent KPMG report.
Embodied carbon covers emissions from a building's entire lifecycle, including raw materials, manufacturing, transport, installation, maintenance, and disposal, unlike operational carbon, which comes from ongoing energy use.
The KPMG report, titled 'Embodied Carbon Management for Global Infrastructure', underlined that the construction industry used to look at operational carbon emissions primarily but needs to shift its attention to embodied carbon emissions.
Yash Pratap Singh, Partner-Business Consulting and Transformation at KPMG in India and co-author of the report, stressed the need for a collective effort in the sector to control carbon emissions throughout a capital project's lifecycle.
"It is imperative for the global construction industry to collaborate to address the challenge of embodied carbon reduction," he said.
Anish De, Global Head of Energy and Natural Resources at KPMG in India and the report's co-author, underscored the importance of integrating embodied carbon emissions into decision-making processes.
"Project developers and asset owners embarking on their decarbonisation or net zero journeys should consider emissions generated from embodied carbon while finalising design and procurement decisions," said De.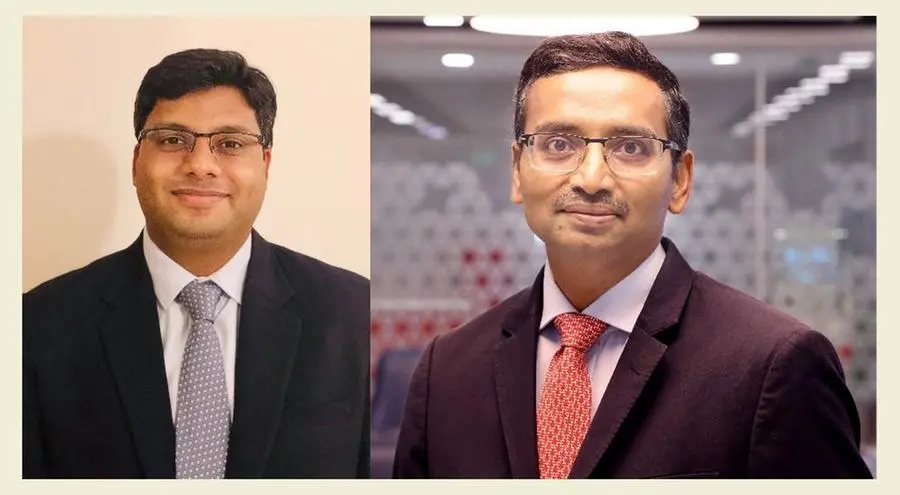 The KPMG report found that Capex-generated embodied carbon emissions currently comprise 21 percent of the annual total, equaling 11 billion tCO2e. As global construction and infrastructure spending is set to hit $135 trillion in the next 8-10 years, the report cautioned that every billion spent will create a million tonnes of embodied carbon. This calls for urgent and strategic emission reduction efforts.
Looking ahead to 2050, without significant intervention, Capex-generated embodied carbon emissions are predicted to surge to 31 billion tCO2e, constituting a staggering 49 percent of the total annual carbon emissions. Such an increase in emissions would lead to a dire consequence: a rise in global temperature exceeding 20 degrees Celsius.
The report noted that operational carbon emissions can be mitigated over time through energy-efficient measures and adopting renewable energy. In contrast, embodied carbon emissions are largely locked in once the construction phase is complete. Moreover, a scarcity of Whole Life Cycle Assessment (WLCA) initiatives presents a challenge for effective embodied carbon management.
The KPMG report proposed reducing embodied carbon through self-assessment, transparency in material manufacturing and supply chains, and improved planning, design, and procurement decisions. 
"From the construction industry alone, there is a significant opportunity to offset nearly five billion tCO2e or 45 percent of the embodied carbon emissions annually by implementing low carbon strategies," Singh wrote in the report. Importantly, this can be achieved at no cost or a marginal cost of 0.5 percent to two percent of the project cost.
Strategising carbon reduction
The report recommended customising embodied carbon reduction strategies to match each country's infrastructure growth. For instance, fast-growing countries like India, Indonesia and African states, with a growth rate of 8-10 percent, are most suitable for reducing embodied emissions. Meanwhile, regions with established infrastructure, like the US, China, and Europe, are better suited for retrofitting and renovations.
Also, analysing carbon emissions shows key areas for reduction. The report found that material production and transportation account for over 80 percent of embodied carbon emissions. Cement, a significant contributor, emits 95-97 percent of emissions in concrete work. Reducing cement use or adopting green cement can make a big difference. Moreover, 90 percent of site construction machinery runs on fossil fuels, with a diesel transit mixer emitting 5.5 times more carbon than an electric one.
Developing solutions
The report underscored the need for direct solutions to reduce embodied carbon, noting that current solutions mainly involve carbon reporting and lack actionable practices like using recycled materials, reducing waste, or improving material efficiency.
"It is imperative to have an integrated solution for capital project owners for embodied carbon reduction across the project lifecycle, further feeding into the asset operation stage," Singh advised.
Technological advancements like digital twins, 3D printing, and robotics can aid emission reduction efforts.
The report advocated making carbon emissions a key performance indicator throughout the project lifecycle, with management assuming leadership in reporting and strategising. It called for a cultural shift in the construction industry, involving stakeholders adopting structured policies, initiatives, and monitoring. Overall, it emphasised the need for a collective change in mindset, leadership, and governance across the project value chain to reduce carbon.
(Reporting by Syed Ameen Kader; Editing by Anoop Menon)
(anoop.menon@lseg.com)
Subscribe to our Projects' PULSE newsletter that brings you trustworthy news, updates and insights on project activities, developments, and partnerships across sectors in the Middle East and Africa.