PHOTO

As the Africa Singapore Business Forum (ASBF) kicks off on August 23, the organiser of the event talks about growing trade and investment opportunities between Singapore and African countries that have been further boosted by the commencement of trade from January 1 under the African Continental Free Trade Area.
Singapore companies have been increasing their presence across Africa, with players like Ascott Limited, CrimsonLogic Pte Ltd, Food Empire, Guud (formerly VCC), SMEC & Surbana Jurong and Thunes already having established operations in East Africa. 
"Connections between the two regions are not new as Singapore and African companies have supporting commodities trade across Africa and Asia," said Sugumaran Devaraja, Regional Director, Middle East & North Africa, Enterprise Singapore, the organiser of ASFB.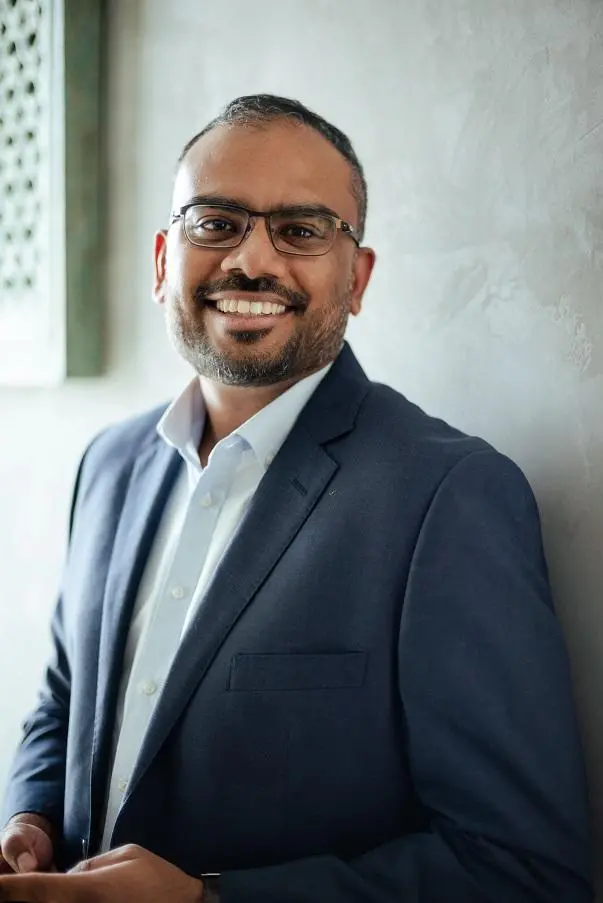 >
Sugumaran Devaraja, Regional Director, Middle East & North Africa, Enterprise Singapore
He pointed out that Singapore companies can be found in various sectors ranging from agribusiness, marine and offshore, urban solutions and digital solutions in Africa. "In recent years, we have seen more Singapore companies offer technology-based solutions to the continent in line with the technology leapfrogging that we have seen, further accelerated by the pandemic."
Enterprise Singapore has been holding ASFB for the past five years, bringing together business and industry leaders from 30 countries, with the sixth edition this year will be held virtually on August 23 -24. The event will see Ashraf Sabry, CEO of Fawry, speaking on Panel 3 – Digital Africa besides General Authority for Investment & Free Zones (GAFI) presenting on investment opportunities in Egypt.
Aside from panel discussions in areas such as digital technology, financing, innovation, manufacturing, sustainability and urban solutions, Devaraja said participants can also network with potential business partners over virtual business matching sessions.
"The flagship event is a culmination of a series of events that Enterprise Singapore has organized for African and Singapore/Asian business communities to deepen business networks and strengthen ties. We are very encouraged by the numbers of Singapore and Africa's companies coming forward to explore opportunities across Africa and Asia in a wide range of sectors," he added.
The organiser expects the virtual format to allow greater participation and is looking forward to "meaningful connections between businessmen of Egypt and Singapore to take place on the platform during and after the event".
"At the same time, we hope the event will be the catalyst for Egyptian entities to look East, with Singapore as its regional hub."
Biggest trading partners
Devaraja revealed that Singapore's biggest trading partners in Africa are South Africa and Nigeria.
"Our interests in North Africa are varied ranging from agri-business, manufacturing, digitalisation and technology-based including fintech and are covered by our office in Dubai, UAE."
Specific to Egypt, he said they have organised virtual events in areas of technology to explore partnerships in Egypt between local partners and Singapore technology players. "We are also exploring opportunities in the oil & gas, inter alia, fintech, food & FMCG distribution, infrastructure/hospitality, vocational education and healthcare," Devaraja added.
Singapore and Africa trade
Both Singapore and Africa have strong numbers to bank on as, from 2015 to 2019, Singapore's investment under the Foreign Direct Investment stock increased from US$17 billion to US$20 billion, making it among the top 10 investor economics in Africa, according to the United Nations Conference on Trade and Development (UNCTAD).
In terms of Singapore's trade with Sub-Saharan Africa (SSA), the region recorded exports worth US$3,874.71 million against US$2,753.64 million imports from Singapore in 2020, according to the International Monetary Fund (IMF).
Devaraja felt the successful launch of the AFCFTA will play a key role in encouraging trade between both countries. "It will unite the continent's 54 countries and offer a single market, with reduced trade barriers. These factors coupled with Africa's young population - more than a billion people below the age of 15 years – makes Africa an attractive market for Singapore companies."
Singapore – a gateway to Southeast Asia
"Aside from the business environment, Singapore is also the gateway to Southeast Asia and the greater Asia," said Devaraja, adding that Singapore's proximity and understanding of the region could provide African companies looking to expand to Asia an easier entry.
"We already see growing interest from African companies to look towards Singapore and Southeast Asia/Greater China as an alternative market for diversification. We also have strong free trade networks through Free Trade Agreements (FTAs) with major economies and countries," said the regional director of Enterprise Singapore. 
He pointed out that Singapore's position as the leading global trading hub for sectors like agriculture, metals & minerals and energy & chemicals is something, coupled with its pro-business environment, diverse pool of experienced trade professionals, and strong connectivity to the region, would encourage foreign trade companies to set their regional or global trading headquarters in Singapore.
Startup ecosystem
Both Egypt and Singapore are growing as Fintech hubs and stand to learn a lot from one another, noted Devaraja. He said Singapore is home to more than 3,800 technology startups and about 190 incubators/accelerators and over 220 Venture Capitalists.
"All these helped to nurture a robust base of startups. We also have global connections that support collaborations and drive ideas and exchanges and numerous opportunities for startups to partner corporates and government agencies for open innovation."
On the other hand, he pointed out that startups in Egypt received a record US$190 million, recording a 30 percent y-o-y increase. "Egyptian startups accounted for 22 percent of all deals, second only to UAE (26 percent).
He said connecting the two ecosystems will create nodes that will enable startups to scale across both regions, with Egypt as the bridge between Africa and the Middle East, and Singapore as the gateway to South East Asia
As Egypt is embarking on sustainable water resources management and development to support its 2030 agenda, he said there are opportunities for Egyptian companies to partner with Singapore companies in this aspect.  "A hub for innovative urban solutions, Singapore companies can provide decades of experience in implementing and refining its capabilities in innovative water and energy management solutions such as desalination, greywater recycling and smart grid systems," he added.
COVID-19 effects
Before COVID-19, Africa's average annual GDP growth has consistently outpaced the global average and was expected to remain at least 6 percent until 2023.  Africa is also home to seven of the world's 10 fastest growing economies.
Devaraja acknowledged that Africa was impacted by COVID-19 and economic activity is estimated to have contracted by 2 percent in 2020. However, he said strong agricultural growth and a faster than expected recovery in commodity prices cushioned the continent from the full force of the pandemic.
The real GDP in Africa is projected to grow by 3.4 percent in 2021 once pandemic-induced restrictions are relaxed and tourism resumes, according to African Economic Outlook 2021 released by the African Development Bank Group.
He pointed out that the Egyptian government sought to strike a balance between mitigating the spread of the virus and allowing the economy sufficient operating room to sustain the livelihoods of workers and employees. "When I spoke to the Singapore companies operating in Egypt in different sectors, the companies shared that the economy has been resilient despite the pandemic and thanked the Egyptian leadership for steering the economy."
Devaraja insisted that collaboration is the way forward. "The pandemic has shown that no one, no country, no sector is immune to its spread. It is only through collaboration, combining the strengths of each other, that we can drive global economic recovery."
"Singapore's model of partnership remains consistent across all geographies, predicated on creating a win-win collaboration," he concluded.
(Reporting by SA Kader; Editing by Anoop Menon)
(anoop.menon@refinitiv.com)