PHOTO

Spanish utility and infrastructure company ACCIONA is carrying out several pilots to replace fossil fuel use with hydrogen to decarbonise its construction projects and recently achieved significant global milestones in this effort.
In an interview with Zawya Projects, Daniel Cuartero Martinez, Chief Technical Officer, Construction Business, ACCIONA, said his company is ready to scale up the use of hydrogen across its construction projects, though high cost, technology immaturity and lack of regulatory clarity are deterrents to hydrogen adoption in the construction industry.
He elaborated on ACCIONA's pilot projects, how the construction industry is squeezed by higher costs of decarbonisation technologies and how hydrogen compares with alternative technologies.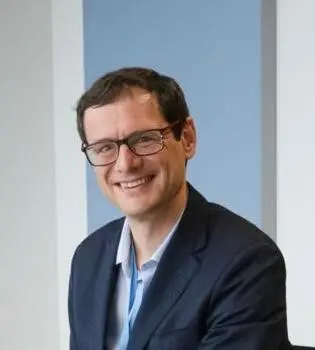 Excerpts from the interview:
What are the applications where hydrogen can be used in the construction sector?
In the construction sector, hydrogen-based systems find current and future applications in satisfying the power demand of off-grid construction sites, where the most common standard power supply solution now is fossil-fuel-based gen-sets, mainly diesel generators.
Secondly, these systems can replace fossil-fuel-based heavy machinery most commonly used in the construction sector, specifically where electrification has proven not to be a viable technological option.
Current standard technologies used for these applications are all based on the combustion of fossil fuels, which generate high levels of carbon dioxide and other pollutant emissions and, therefore, contribute to global warming and climate change.
Using zero-emissions hydrogen fuel-cell-based systems for both these applications is a pioneering approach and demonstrates that environmentally-friendly alternatives are already available to decarbonise the construction sites. 
Are hydrogen-based applications ready for scaling up? Is ACCIONA prepared to scale up the use of hydrogen across its construction projects? When do you think the industry will be ready for hydrogen adoption?
Hydrogen-based systems are ready for scaling up, particularly for applications like replacing diesel gen-sets to power off-grid construction sites. There are many emerging solutions like zero-emission hydrogen fuel cell gen-sets that can be already deployed and used in construction projects.
ACCIONA has employed and validated this kind of sustainable and innovative solutions in several construction sites that contribute to decarbonising our construction projects.
Examples of this are the worldwide milestones achieved in:
The construction project of the North III Penitentiary Centre in Zubieta (San Sebastián, Spain), where a tower crane was operated from a hydrogen-based portable zero-emission electric generator for more than four months.
The construction of the CA-1907 road, New Access to Alcalá del Valle (Cádiz, Spain), where a generator set based on hydrogen fuel cell, powered from green methanol, as a Liquid Organic Hydrogen Carrier (LOCH) fuel reformed "in-situ," was used.
In an ongoing project, for the first time in Spain, a hydrogen fuel-cell-based genset has been fully operational at a construction site for almost six months now in the expansion/upgrading project of the Centennial Bridge at Seville (Spain).
In the same project this summer, we carried out a two-month field test with the prototype of a "zero emissions" hydrogen fuel cell-based lighting tower developed by Atlas Copco. This represents an important national and international milestone in the construction sector as it is the first time these types of zero-emission lighting towers have been used in the construction sector.
ACCIONA is entirely ready to scale up the use of hydrogen across its construction projects and can be considered a worldwide pioneer in this respect in our sector.
On the other hand, concerning adopting hydrogen fuel-cell-based or hydrogen injection combustion-based heavy machinery as a replacement to fossil-fuel combustion-based ones, the pathway seems to be a little longer.
The maturity degree of these hydrogen-based technologies still needs to be enhanced in order to make them a reliable, attractive and competitive option compared to fossil-fuel-based ones. Several technological challenges must be solved before this scaling-up in the construction sector is possible.
Are support mechanisms available for the construction industry to deal with the higher costs associated with hydrogen adoption? Are costs still a deterrent in the large-scale use of hydrogen?
Unfortunately, no support mechanisms are available for the construction sector to deal with the higher costs associated with hydrogen adoption.
These increased costs are the most significant barrier to the large-scale adoption of hydrogen systems, particularly hydrogen fuel-cell-based gen-sets in ACCIONA and, by extension, the whole construction sector.
These extra costs are mainly associated with the current very high and volatile market price of hydrogen. However, it is expected that the current legal and financial policies at the national and international levels supporting the increase of green hydrogen production capabilities worldwide will significantly decrease hydrogen prices in the coming years.
As of now, the typically very tight margins of our sector can´t cope with the inclusion of these technologies, which means an extra-cost during the execution of our projects unless our clients have a real commitment towards sustainability so that they include as scorable or mandatory these kind of sustainability measurements amongst the requirements of their tenders.  
What are the other barriers to adopting hydrogen in the construction industry?
The other main barrier to adopting hydrogen in the construction industry is the lack of a clear common regulatory framework concerning the OHS (Occupational Health and Safety) requirements to be fulfilled when dealing with hydrogen storage systems at a construction site.
The existing regulations are different in each country and, more specifically, were not issued as applicable rules to the specific case of using high-pressure gas storage systems in construction sites. So, such regulations do not fit, in most cases, the specificities and particularities of the construction sites. 
How do hydrogen fuel cell-based power systems compare with battery-based or solar-based systems for applications in the construction sector?
Hydrogen fuel cell-based power systems are not a rival technology to battery-based or solar-based systems. In many cases, they are complementary technologies that can be combined and integrated for the same application in a construction project.
For instance, the drive system of hydrogen fuel cell-based vehicles (cars, vans, trucks) is made up of a hydrogen fuel cell, a battery, and an electronic control system, which are combined to balance the rapidly varying power demand with the instantaneous power production capability of the hydrogen fuel cell.
In the same way, hydrogen fuel cell-based power systems used for applications in the construction sector are generally constituted by a hydrogen fuel cell and a battery, which manage the fitting of the instantaneous power demand and production.
(Reporting by Sowmya Sundar; Editing by Anoop Menon)
(anoop.menon@lseg.com)
Subscribe to our Projects' PULSE newsletter that brings you trustworthy news, updates and insights on project activities, developments, and partnerships across sectors in the Middle East and Africa.