PHOTO

Switzerland-based Hitachi Energy is partnering with local firms in Saudi Arabia and Egypt to implement a project to link the electricity grids of the two countries, a top company official said. 
In October, the company had announced that the Saudi-Egypt interconnection project, the Middle East and North Africa region's first large-scale HVDC interconnection, would allow the two countries to exchange up to 3,000 megawatts (MW) of electricity. 
Mohamed Hosseiny, Country Managing Director of Egypt and North Africa told Zawya Projects that in Egypt, Hitachi Energy is working with Orascom Construction, while a separate consortium of Hitachi Energy and Saudi Services for Electro Mechanic Works will carry out the work in the Kingdom.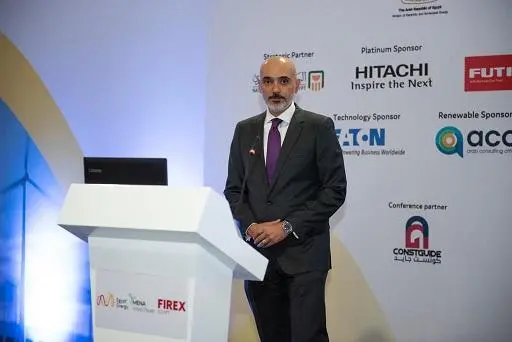 >
Mohamed Hosseiny, Country Managing Director of Hitachi Energy, Egypt & North Africa
"The total project cost is $1.8 billion as stated by the Egyptian Ministry of Electricity & Renewable Energy. Under the terms of the deal, Hitachi Energy and Orascom Construction will build the HVDC converter station in northeast Cairo and the transition station in Sinai," he said on the side lines of Egypt Energy 2021 exhibition. 
Hitachi Energy had announced last month that the project will include three HVDC converter stations in Medina and Tabuk in Saudi Arabia and one in Badr in Egypt.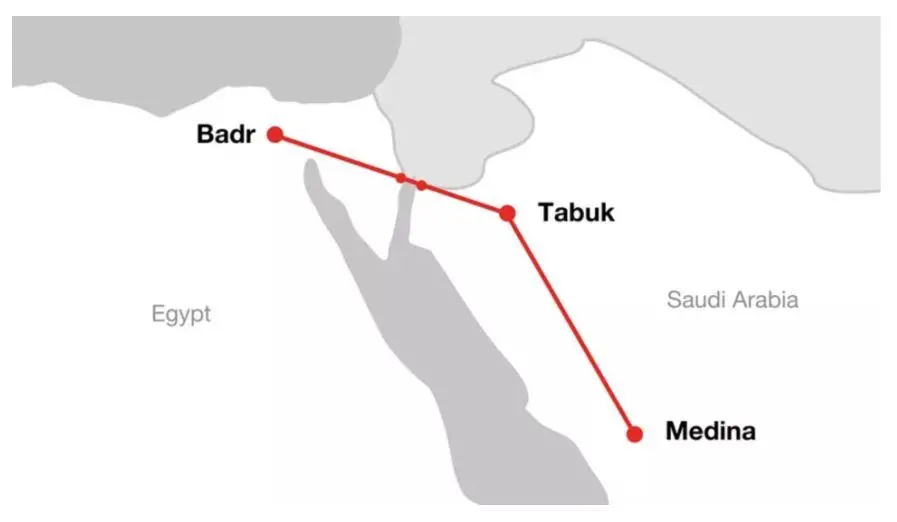 >
Rendering of the interconnection between Egypt and Saudi Arabia - courtesy: Hitachi Energy website
The 500 kV HVDC interconnection will have a total length of 1,350 kilometres and include overhead power lines and a subsea cable across the Red Sea. 
Hosseiny added that the company is also supporting peak performance of Egypt's largest wind power development by providing predictive maintenance for a 220/33 kilovolt (kV) grid connection. 
Located on the shores of the Gulf of Suez about 30 kilometres northwest of Ras Ghareb, the 262.5 MW, 125-turbine project is a joint venture of ENGIE, Toyota Tsusho Corporation, Eurus Energy Holdings Corporation, and Orascom Construction. 
The Hitachi Energy official added that his company is planning expansions to increase its product portfolio in Egypt, which are currently being exported to about 20 countries. 
In the context of COP 26, he said Hitachi Energy has set targets to make its operations carbon-neutral and expects to hit the first target of achieving 100 percent fossil-free electricity in its own operations by 2022. 
(Reporting by Marwa Abo Almajd; Editing by Anoop Menon) 
Disclaimer: This article is provided for informational purposes only. The content does not provide tax, legal or investment advice or opinion regarding the suitability, value or profitability of any particular security, portfolio or investment strategy. 
Read our full disclaimer policy here
.
© ZAWYA 2021