PHOTO

Saudi AgTech business Red Sea Farms (RedSea) is inching toward profitability after going from zero to over 58 hectares of technology deployment in approximately three years.
"We have learned a lot along the way and expect the rate of technology deployment to accelerate over the next three to five years not only in the Middle East but in other regions with hot climates globally," Chief Financial Officer (CFO) Simon Bryant told Zawya Projects in an emailed interview.
To date, the company has raised over $37 million from its global cohort of investors.
"Fast-growing companies will always need to fund-raise, and we are very fast-growing," he said, adding that the company is always striving to improve its technologies and develop new ones to feed the world sustainably.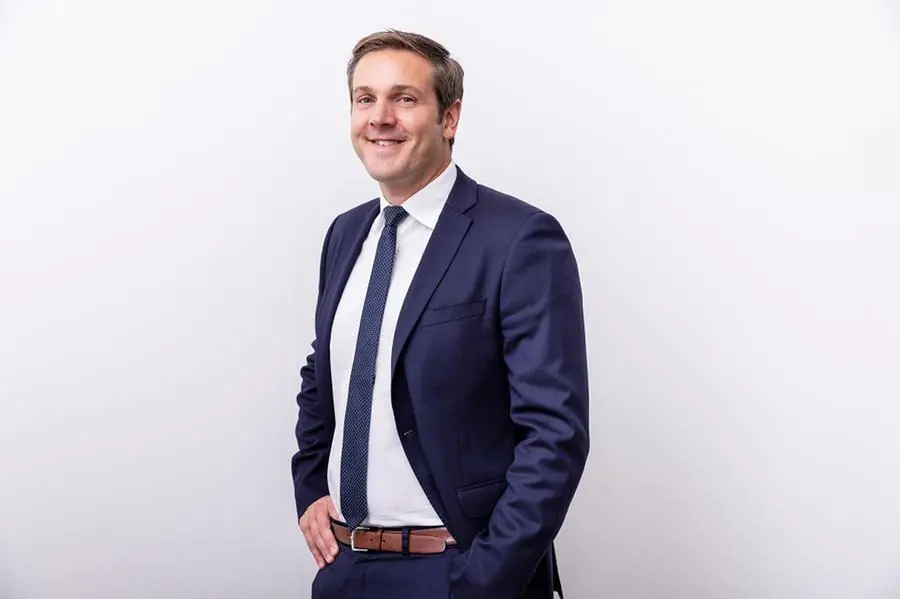 Interview excerpts:
Can you brief us about your company's presence in the region? Which countries have you implemented your technology to enable farming in harsh environments?
Our research and development (R&D) facility is located in the King Abdullah University of Science and Technology (KAUST) campus in Saudi Arabia, and we have commercial-scale proof-of-concept sites near Riyadh and Egypt. In addition, we have partnered with Silal in the UAE to deploy new technologies for sustainable desert farming. Our technologies are also being used in other countries with similar climate challenges, such Spain, where high summer heat is a concern. Furthermore, we have completed our first technology sale in the United States, providing our award-winning iyris heat-blocking roof to Florida-based Perfect Choice Nursery, which underscores the global appeal of our technology.
What are your business plans for this year?
We are always developing new solutions for sustainable agriculture in hot climates. In terms of business plans, we are focused on scaling our operations as we launch technology sales globally. Our technologies have been proven, so our next stage is bringing them to market and getting them into the hands of growers.
One example of our proprietary technology is the iyris heat-blocking roof, which acts as a transparent heat shield, allowing sunlight to enter while blocking heat. This reduces the energy and freshwater required for cooling.
Is your technology suitable for large-scale adoption, and what kind of savings does it offer compared to traditional farming?
Our technologies have been designed for smallholder and large-scale farmers in hot climates worldwide, who traditionally operate in low-to-mid tech facilities. These farmers make up the vast majority of protected agriculture on earth, so the technologies are absolutely designed to scale. We focus on supporting farmers in these facilities to become more productive, sustainable, and resilient to climate change.
RedSea's technologies offer increased output for the same or fewer resources to farmers, protecting them against unsuitable land for farming and/or producing food sustainably in environments previously thought impossible. This increases food security and competes against imported produce that requires expensive food miles.
Traditional farming faces challenges such as high energy costs, climate change, and geopolitical tensions like the Russia-Ukraine war, leading to food scarcity and inflated prices. Our solutions can offer relief. Our competitive edge lies in providing accessible technologies to growers in hot climates, as well as food security to end consumers and the countries in which we operate.
How do you view the cost-benefit equation?
We focus on providing enhanced solutions for items farmers already have to purchase regularly, such as replacement nets, covers, and roofs. We aim to ensure the farmer benefits from using our products immediately, and our technology will support the adaptation of the food system to hotter climates, providing greater food security for vegetables, greens, and fruits.
We are already working in the UAE with Silal to scale our systems for over 1000 farmers – with the technology then being exportable to other countries and regions globally. The growers currently using our technology have been pleased with the accessibility and economical installation.
Our technology also benefits growers by reducing energy and freshwater consumption, thereby lowering operating expenses and enabling more profitable operations.
Do you see more of this technology being adopted by governments than individual farmers?
We anticipate governments, commercial farmers, and food processors to all have an interest in our technologies. The food system urgently needs to adapt, so all of these have a key interest in making the system more resilient. This also means we have been invited to deploy our solutions in interesting projects.
For example, we recently signed an MoU with Saudi Downtown Company, a fully owned subsidiary of the Public Investment Fund (PIF), for designing greenhouses that will utilise our technologies at their locations across the Kingdom, integrating innovative greenhouses into modern city landscapes with original concepts designed to highlight the particular area's culture and tradition. Our partnership with Red Sea Global involves building and operating an indoor farm to sustainably feed guests and residents at The Red Sea destination.
How much arid land in the Middle East will you convert into agri-land in the next five years?
We have gone from zero to over 58 hectares of technology deployment in approximately three years. We have learned a lot along the way and expect the rate of technology deployment to accelerate over the next three to five years, not only in the Middle East but also in other regions with hot climates globally.
What will be your major challenges this year, and how do you intend to overcome them?
This year, we believe food scarcity will continue due to the Russia-Ukraine war, high energy prices, fertiliser scarcity, and poor food supply from 2022. As such, we will see this resulting in extreme shortages and even famine in the poorest countries – and high prices and shortages in others. Combined with what is expected to be another hot summer this year, drought and crop damage are set to bring poor yields once more – further diminishing food reserves. Moreover, unpredictable world-scale events such as a war erupting, a pandemic appearing, or the Suez Canal closing – are always a possibility - affecting costs and supplies of resources.
At RedSea, we see the solution in increased resilience within food production. Our offerings - spanning from our iyris heat-blocking roof materials to technology that enables the use of low-quality, brackish water - not only enable higher crop yields and profit margins for growers, but mitigate climate change and its effects in sustainable food production. Improving the technologies we have developed, and continue to develop, to feed the world sustainably is motivating, rather than a challenge.
What have you learned from your past experiences and what changes have you incorporated into your technology?
As a company founded in academia, we prioritise continuous learning and ensuring the robust and fact-based design of our technologies. We have a strong network of growers globally, which allows us to stay aware of on-the-ground realities and conditions, ultimately strengthening our solutions in action. Our needs-based design approach drives our technology development forward. Additionally, in Saudi Arabia, we are growers ourselves at our commercial-scale proof-of-concept facility. This provides us with constant opportunities to learn and apply our knowledge to improve our technology for scaling globally.
What are your funding plans for this year? When do you expect to reach breakeven?
We are well on our way to profitability, as sales are accelerating across multiple continents. As we continue to launch our tech sales and expand globally, we are excited to see our company grow.
Our global cohort of investors includes Aramco (Wa'ed), FII, KAUST, RPDC, Savola, UAE-based Global Ventures, AppHarvest, Bonaventure, and UbbenOlsen. To date, we have raised over $37 million. Fast-growing companies will always need to fund-raise, and we are very fast-growing.
(Reporting by P Deol; Editing by Anoop Menon)