PHOTO

Football legend Cristiano Ronaldo has made headlines once  again, this time for celebrating Saudi National Day dressed in a traditional thobe (robe) and bisht (cloak) while his Al Nassr FC teammates dance by his side, wielding customary swords.
The five-time Ballon D'or winner from Portugal, who joined Al Nassr FC for a reported $200 million-per-year contract, is seen in the clip posted on X (formerly known as Twitter) by the Saudi pro football club, alongside Brazilian attacking midfielder Talisca, who appears briefly while measuring head coach Luis Castro for a new thobe.
AlNassr FC on X: "All together  For one flag  " We Dream, and Achieve 
Elsewhere, club winger Abdulrahman Ghareeb and keeper Nawaf Alaqidi are seen prepping drums for the festivities while goalkeeper Waleed Abdullah is seen serving Arabic coffee to Portuguese midfielder Otávio, who joined Al Nassr FC in August.
Senegalese forward Sadio Mané places a sword on his shoulder before the camera pans out to reveal Ronaldo, dressed in the traditional attire, complete with a guthra (scarf) and the igal (cord circlet) as he dances with teammates Abdullah Alkhaibari, Mercelo Brozovic, and Sultan Al Ghanam.
The Roshn Saudi League (the Saudi pro league), which Ronaldo plays for, has reported financial growth with a rise in broadcasting revenue and viewership.
Saudi Arabia has been rapidly diversifying beyond the oil and gas sector, with massive investments in golf, Formula One, boxing and football. Earlier this week, Saudi Arabia's Crown Prince Mohammed bin Salman spoke about his plans for growing the sports sector in the kingdom during his sit-down with Fox News, saying: "I have 1% GDP growth from sports, and I'm aiming for another 1.5%."
Following through on the mandate, the country's sovereign-backed Public Investment Fund has taken steps for a majority ownership stake in four of the kingdom's top clubs, including Ronaldo's Al Nassr FC, which has a packed 2023/2024 schedule ahead.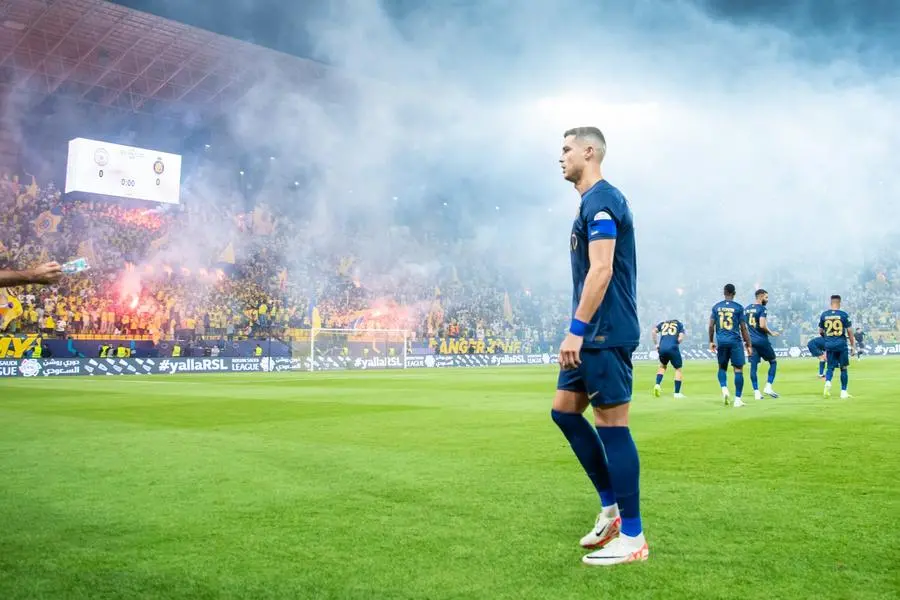 With deep pockets driving its growth, the new season started off on a successful note, with 94 overseas signings through the newly launched Player Acquisition Centre of Excellence (PACE). The pro league has stated it now has 152 players from 47 different countries forming 29.1% of the player pool, with marquee names such as Neymar, Karim Benzema, Roberto Firmino and Ronaldo.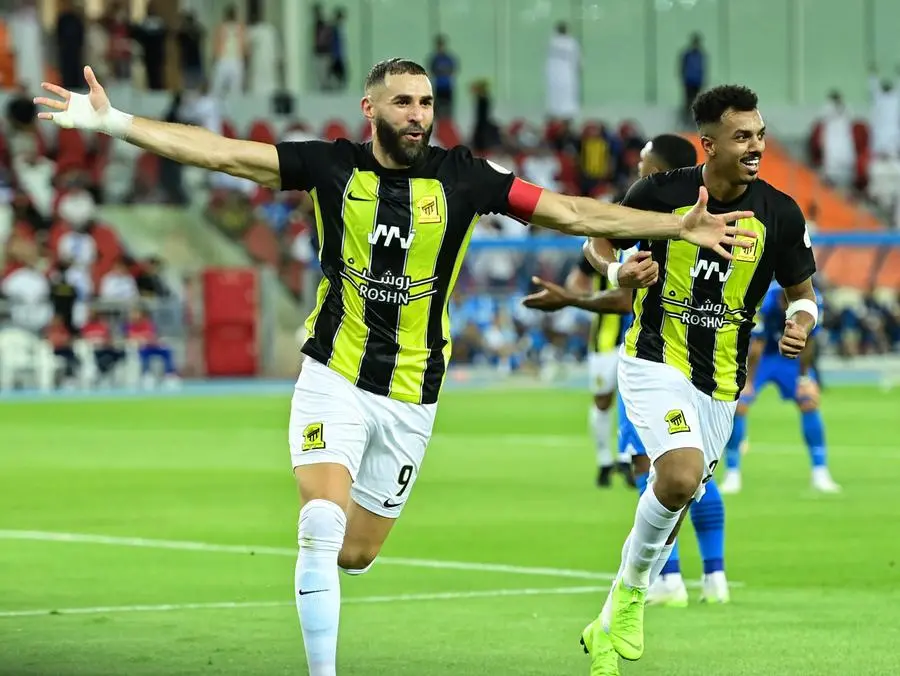 This week, the league also reported "significant interest" from local, regional, and global brands, which it said will see the number of sponsors grow by approximately 75% this season and  would result in the SPL becoming the globe's third most profitable league in terms of sponsorship revenue.
High-profile broadcast deals have also resulted in a major uptick in engagement with football fans around the globe and has increased league revenue by 650%, the league stated. Meanwhile, videos such as Ronaldo dressed as a Saudi national are a part of the league's strategy to connect with younger audiences in a digital push.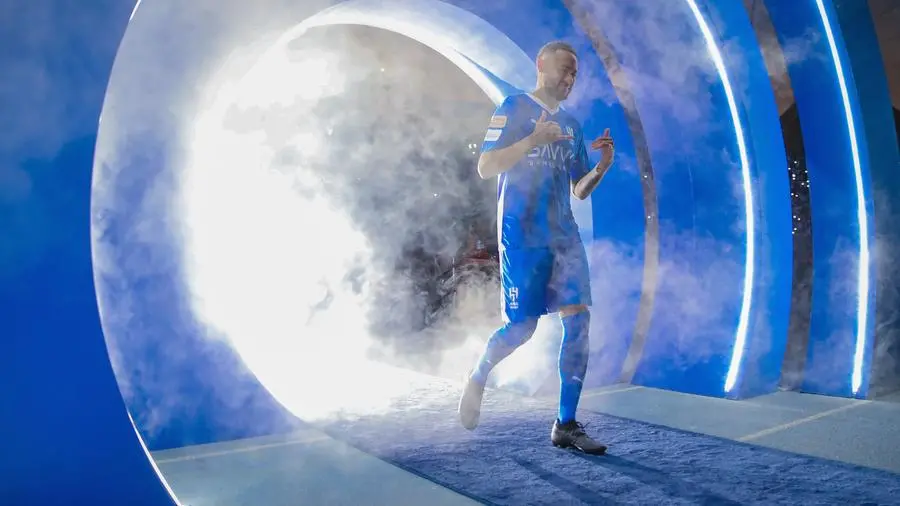 "We have a more competitive product, on and off the pitch, and we are moving to the next level in both areas, in line with our strategy," Carlo Nohra, the chief operating officer of the Saudi Pro League said in a statement while talking about the future of the league. "The next phase for us on this wonderful journey will be building infrastructure and developing the league further off the pitch while ensuring we have a world-class product that engages and excites on the pitch."
(Reporting by Bindu Rai; editing by Seban Scaria)