PHOTO

After the height of the pandemic, stories began to spread of surging private jet use as a social-distancing measure for the ultra-privileged. Even as Covid memories abate, a focus on the business of private flights remains strong in the UAE and the GCC.
In July, shipping and logistics conglomerate Transworld Group, which is headquartered in Dubai, announced a "hyper-personalised service" called Airavat Aviation, using Hawker 4000 business jets and offering on-demand flights to Europe, Africa, Asia and the Middle East.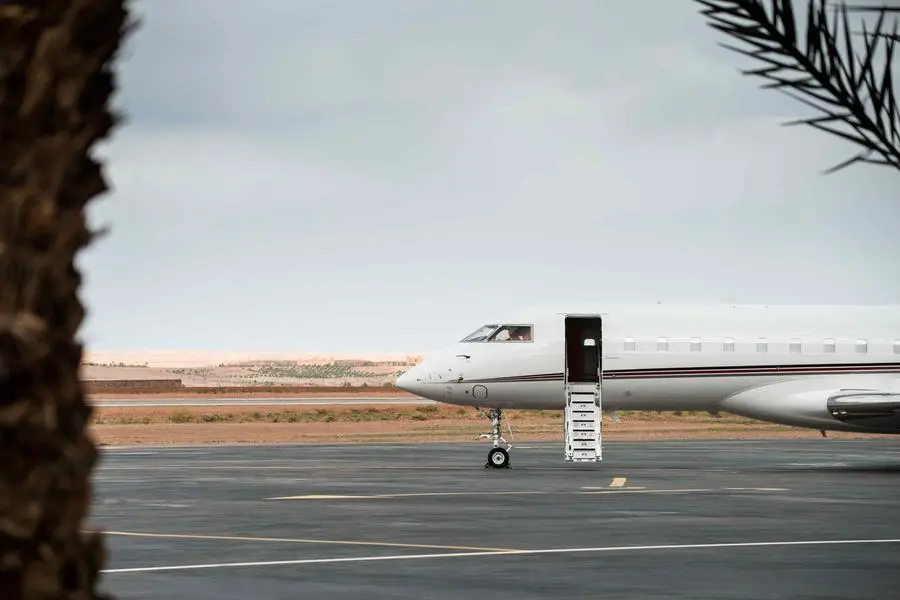 Airavat said it seeks to capitalise on the Middle East and Africa jet charter market's projected growth from $511.52 million in 2023 to $851.90 million by 2028, and it will cater to ultra-high net worth individuals (UNHWIs). The launch was within days of Emirates Airline announcing its own on-demand charter service for flights within the GCC from Dubai World Central (DWC). 
On a global level, NetJets, which offers fractional ownership of private jets, said the world market grew by 10% from 2022 to 2023, and NetJets's ownership numbers have grown by 60% in five years.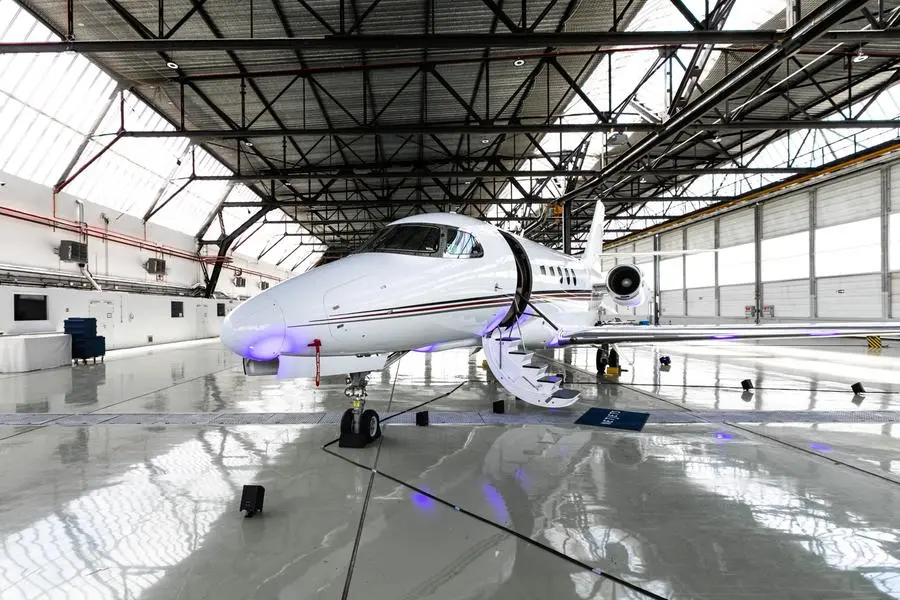 Abu Dhabi–based luxury charter operator RoyalJet said it has also capitalised on market dynamics, which led to "substantial business growth" and an increase in its fleet size to 12.
Earlier this month, KBW Ventures, headed by Saudi Arabia's Prince Khaled bin Alwaleed bin Talal Al Saud, said it had invested in Volato, a US-based private jet company.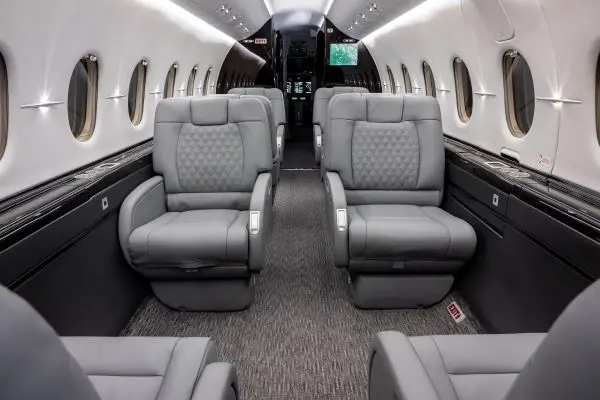 But as the need to address carbon emissions becomes ever more urgent amid regular reports of the impacts of climate change, and in the run up to UN climate summit COP28, which will be held in the UAE, should the private aviation industry really be scaling up? 
The case against
Environmental campaign group and charity Greenpeace stated in a report earlier this year that the average private jet flight causes 10 times the per-person carbon emissions of a regular flight.
A single private jet can emit two tonnes of CO2 per hour, it said, compared to the average person's annual carbon emissions of 4.7 tonnes.
Linus Benjamin Bauer, the founder and managing director of Baeur Aviation Advisory, said the industry is at a crossroads and will face increasing scrutiny for its environmental impact.
"There may be stricter regulations imposed, potentially involving carbon taxes or mandatory offset programmes," he said. 
"There could also be public pressure on celebrities and corporations to curtail their use of private aviation. Innovations like electric jets or more efficient fuels could become crucial for the sector's long-term viability," he added.
Apart from post-pandemic fears of infection, factors supporting growing private jet use include the growth of an ultra-affluent class and globalisation in business, which may require travel that is quicker and more flexible than its commercial alternative, Bauer said.
However, if substantial changes are not made, punitive measures by governments could make private jet travel more expensive and less attractive, and a new eco-conscious younger generation may opt out, he concluded. 
So why fly private?
Commercial airlines have upped their game in business and first-class travel, offering luxurious private cabins with sufficient privacy that passengers can complete their flight and see no one but cabin crew once they board the plane, making the experience more akin to that of a private jet.
But one high-flying UAE-based investment banker, who has travelled on both private and charter flights but preferred not to be named for reasons of privacy, said there were practical and cost considerations.
"One point to consider is there is an inflection point where the commercial viability of a private jet exceeds commercial airlines," he said. "For instance, if you have a business trip that involves 10 plus employees or entities, it becomes [more] reasonable to use [private] versus commercial."
There are also questions of security, which is particularly crucial when delegations include a minister.
"The convenience element plays a role for HNWIs. I personally would rather fly commercial given the broader airport experience, privacy, and reward schemes," he said. "When flying in a private jet, you rarely have a moment to yourself or to rest."
Private jet operators say they are taking practical action on carbon emissions.
Airavat has pledged to plant trees for every flight, which it says is "effectively offsetting" its carbon footprint.
NetJets Europe in 2021 also became the first private aviation company to purchase a stake in the production of sustainable aviation fuel (SAF) with BP, and it was the world's largest buyer of the fuel in 2022 with its purchase of 4.2 million gallons, the company said. 
RoyalJet said fuel-efficient aircraft and training pilots to fly at lower altitudes when feasible will reduce the environmental impact and carbon footprint of flights, adding that private and scheduled flights exhibit distinct characteristics that influence environmental implications.
"Private jets typically encompass smaller aircraft that might facilitate more direct routes, but they often carry fewer passengers per flight," RoyalJet said. It noted as well that commercial flights benefit from economies of scale: larger aircraft but lower emissions per passenger.
"Considering the urgent need to curb carbon emissions, especially with the UAE hosting COP 28, the future of private air travel requires a sustainable approach," the company said. It clarified, however, that complete elimination of emissions remains "a substantial challenge".
Airline intelligence company ch-aviation puts the size of the global commercial aircraft fleet at 28,848, while consultants Oliver Wyman says that number could reach 35,000 by 2027.
Meanwhile, the global private jet fleet has grown from 9,895 in 2000 to 23,122 in 2022 according to data cited by Energy Monitor. 
Bauer concluded: "While private and charter jet operations currently seem to be experiencing a surge, there is a question mark over the long-term sustainability of this growth.
"With increasing awareness of the need to reduce carbon emissions, it's likely that the industry will need to adapt in significant ways to remain viable and socially acceptable."
(Reporting by Imogen Lillywhite; editing by Seban Scaria)