PHOTO

Fine Hygienic Holding (FHH), founded in 1958 as a hygienic paper manufacturer, has since grown into a global player in the wellness industry.
FHH is part the Jordan-headquartered Nuqul Group, which comprises over 30 companies operating in diverse industries ranging from FMCG to automotive to building materials.
The Group's journey over the past 70 years is a source of pride for its Chairman Ghassan Nuqul.
"Our ability to persevere, forecast the future, seize opportunities, and transform challenges into achievements are all noteworthy accomplishments," he said in an interview with Zawya Projects.
He credited the Group's successes over the past seven decades to its more than 5000-strong talented workforce spread across the region.
"The milestones achieved over the past seven decades would not have been possible without their tremendous efforts, passion, and dedication," he said.
Nuqul, also the chairman of FHH, said Egypt's strategic location and population makes the Arab country a key market for the wellness company.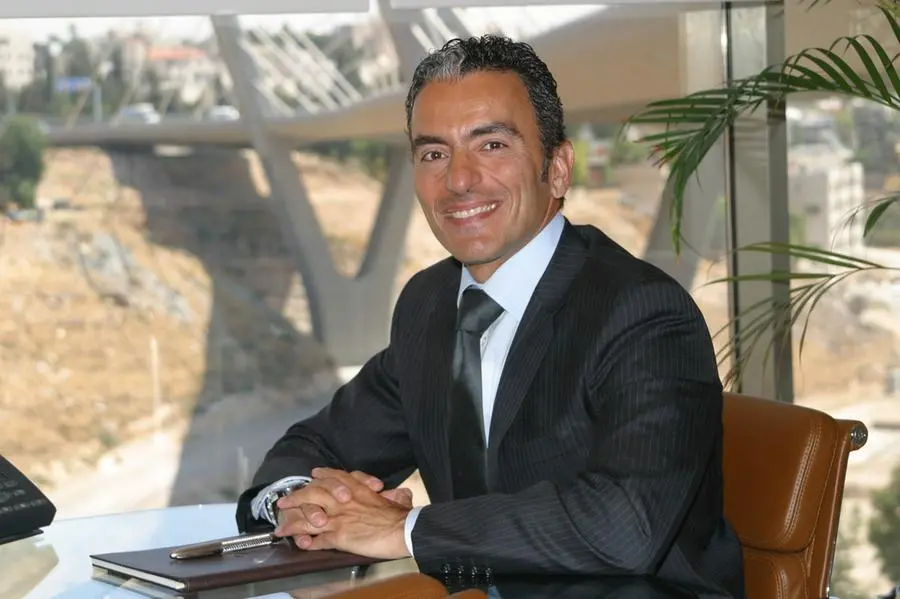 "Our investments in Egypt are projected to reach over $178 million by the end of this year, and exceed $185 million next year," he said.
He also disclosed that in Egypt, FHH is considering acquiring a local company and launching another Group company by the end of this year.
Excerpts from the interview:
What are FHH's investment plans for Egypt this year and the next?
Since 1988, when FHH started operations in Egypt, it has been making continuous investments. We add new production lines each year and invest in our fleet, warehouses, and operations. Our investments in Egypt are projected to reach over $178 million by the end of this year and exceed $185 million next year.
FHH recently acquired Easy, a health and beauty company based in Alexandria that specialises in manufacturing a wide range of products, including hair removal solutions, personal hygiene products, disinfectants, and sterilisers. Furthermore, we are currently considering the acquisition of another local company. I am also excited to announce the expansion of another company of Nuqul Group into the Egyptian market by the end of the year, which will result in further investments.
How did the Group deal with the challenges associated with devaluation of the Egyptian pound, and the rise in interest rates?
Although the Egyptian market is considered one of the most robust investment markets in the region, thanks to its strategic geographical location, a large population of around 110 million, and developed infrastructure and transportation network, the recent currency devaluation and subsequent interest rate increase proved challenging.
However, the devaluation comes with an advantage: it allows Egyptian goods and services to become more competitive on a global level. FHH successfully sells its products in over 80 countries and exports to numerous international markets, capitalising on Egypt's strategic location as an export hub.
On the operations front, what are your expansion plans?
FHH operates five paper mills in Egypt, Jordan, and the UAE, with a combined capacity of approximately 210,000 tonnes annually. Specifically, our two paper mills in Egypt contribute 72,000 tonnes to this total capacity. We have six manufacturing plants across Egypt, Jordan, the UAE, and Saudi Arabia. These factories have an annual production capacity of approximately 177,000 tonnes for tissues and around 1,288 billion pieces of diapers. Egypt's share of this production capacity amounts to 42,000 tonnes and 625 million pieces. Based on our investment plans, we anticipate an increase in capacity in Egypt in 2024.
Could you elaborate on the sustainability-focused initiatives being implemented by FHH?
We firmly believe that business growth and environmental stewardship are interconnected. As a company that depends on sustainable sourcing of natural materials, we are genuinely concerned about preserving our planet. We are taking real and concrete steps to guarantee that our environmental impact is positive.
FHH became the first paper mill in the region to sign the United Nations Global Compact in 2007. We have been implementing a comprehensive sustainability strategy, which includes using natural gas as the primary source of electricity generation in our four production facilities in Egypt. This initiative has resulted in a reduction of over 25,000 tonnes of carbon dioxide emissions annually. Furthermore, we were among the first companies to implement cogeneration technology to generate electricity and heat. We are also pioneers in water conservation with an advanced, on-site wastewater treatment plant, which treats the water used in the manufacturing process for reuse in agricultural and industrial reuse.
Moreover, FHH has achieved several notable certifications such as the Environmental Footprint Certificate in Egypt, the ISO 9001 Certificate in Quality Management System and Environmental Management, and the ISO 14001 Environmental Management System Certificate.
(Reporting by Marwa Abo Almajd; Editing by Anoop Menon)
Subscribe to our Projects' PULSE newsletter that brings you trustworthy news, updates and insights on project activities, developments, and partnerships across sectors in the Middle East and Africa.