PHOTO

Agility, which provides supply chain services and infrastructure worldwide, has a longstanding commitment to sustainability going back nearly two decades, according to Mariam Al-Foudery, the Group's chief marketing officer, overseeing sustainability and corporate social responsibility (CSR) across its diverse businesses. 
"As a group, we're proud to be recognised for our strong ESG performance in our inclusion in FTSE4Good, a global index spanning 20 emerging markets," she said.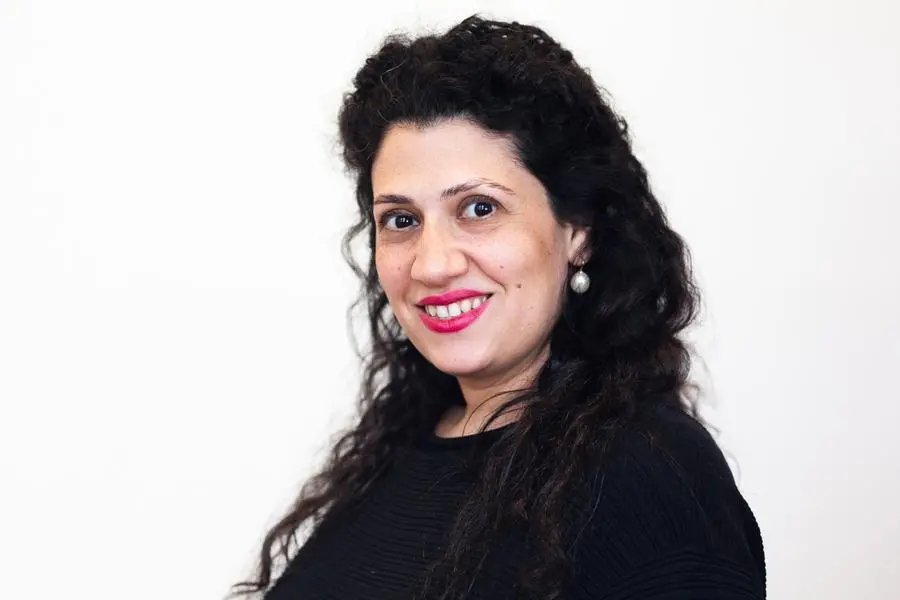 Agility, which is listed on the Kuwait and Dubai stock exchanges, has a diverse business portfolio includes Menzies Aviation, Tristar, Agility Logistics Parks (ALP), UPAC, Shipa, to name a few.
Al-Foudery pointed out that the Group's approach rests on three drivers. "One, it's the right thing to do. Two, it's a powerful connector with our employees, customers, communities, and other stakeholders, who all care about these issues just as we do; it's about shared values. Third, we believe a sustainability lens helps us future-proof our business and navigate rapid changes from a technology, regulatory, and customer preference standpoint."
The Agility executive emphasised that she believes in the long-term cost-effectiveness of sustainability, noting that at its heart, it is a management discipline and a way of doing business which enhances business efficiency, differentiation, regulatory compliance, customer engagement, and employee motivation. 
Despite the global headwinds, from inflation to persisting supply chain constraints to conflicts, Al-Foudery expressed confidence that sustainability will remain a lasting trend. In the U.S., Europe, and the GCC, government actions and incentives represent huge investments in sustainability and will shape private-sector activity for years to come, she noted.
In recent years, ESG, carbon emission reductions, and net-zero targets have become boardroom concerns. Why is sustainability important for Agility? 
Agility has invested in sustainability for almost two decades - so it not new for us. Our definition of sustainability extends beyond environmental responsibility to issues that affect our people and the communities where we do business. We place a strong emphasis on social responsibility in those communities, particularly when it comes to education and employment.
We've supported educational programmes and initiatives that have touched 675,000 plus young people over the past 17 years across more than 30 countries. 
Working with our non-profit partner organisations, we support initiatives for refugee children in Egypt and Malaysia; coding skills programmes in Ghana and Kuwait; schools in Tanzania and India; entrepreneurship programmes in Saudi Arabia, and much more.
Separately, we have for many years contributed expertise to humanitarian response efforts around the world, working to get food, medicine and vital supplies to people affected by natural disasters and conflict.
Given the sheer variety of businesses under the Agility group, how did you develop a sustainability strategy? What are the focus areas?
The Agility business has changed over the last two years, with the sale of our logistics business to DSV and our acquisition of Menzies Aviation, which is today our largest business by headcount and revenue.
What has not changed is our commitment to sustainability. 
Today, you can think about Agility's business in two parts. We specialise in growing and scaling operating businesses. Our owned and operated companies include:
Menzies, the world's largest aviation services company.
Tristar, a fuel logistics business that operates in 29 countries globally.
Agility Logistics Parks (ALP), one of the largest private owners and operators of industrial real estate in the GCC and Africa.
UPAC, the company behind the Reem mega-mall project in Abu Dhabi.
A customs digitisation business for emerging markets.
Our Shipa digital logistics business, and more.
The second part comprises our investments - minority stakes in listed and non-listed companies. This includes being the second largest shareholder in DSV, the world's No. 3 freight forwarder, as well as a growing portfolio of technology venture investments.        
Our overall sustainability framework remains the same across all businesses. We strongly focus on the environment, fair labour and human rights, and community investments. However, the execution path is different for each business depending on the industry, the geographies the company operates in, and the level of maturity of each business in sustainability.
As a group, we're proud to be recognised for our strong ESG performance in our inclusion in FTSE4Good, a global index spanning 20 emerging markets.
What kind of initiatives have you taken to achieve your sustainable goals, and what have been the results so far? What is the progress concerning Scope 1, 2 and 3 emissions? 
As mentioned, each Agility business has its sustainability roadmap. Our biggest business, Menzies Aviation, has set science-based targets to achieve net zero across all three scopes by 2045. This includes taking an electric-first approach to procuring new group support equipment (GSE), which includes many ground vehicles you would see at airports. 
Menzies also has a programme to refurbish and electrify existing GSE equipment and opened its first conversion workshop to refurbish and repower diesel baggage tractors last year. Menzies is also contributing to industry partnerships to help accelerate the adoption of sustainable aviation fuels (SAFs) and push them to 10 percent of the global fuel supply by 2030 (currently 1 percent).
Our Tristar liquid logistics business is looking to be net zero in line with the UAE's 2050 target. Tristar is pursuing solar installations in warehouses and efficiency in its shipping operations. It expects to commission its first hybrid-fueled coastal barge in 2024. Tristar is also a founding member of the First Movers Coalition, an initiative to decarbonise heavy industry. One of the coalition's goals is to have at least 5 percent of deep-sea shipping powered by zero-emissions fuels by 2030. 
Our Agility Logistics Parks (ALP) business is building new warehousing complexes with sustainability features. A large warehouse at the ALP in Riyadh was the first facility in the GCC to be EDGE Advanced certified, meaning it is at least 40 percent more energy efficient than others in the market.
Further EDGE certification for Agility facilities is in progress in India and Côte d'Ivoire. In Kuwait, a newly planned project features a cooling system that aims to reduce electricity consumption from air conditioning by 40 percent and to implement 100 percent treatment and reuse of wastewater for cooling and irrigation. We recently published our sustainability report outlining our approach and roadmap in more detail.  
How are you co-opting customers, partners and suppliers in your sustainability journey?
The good news is that most companies worldwide have already started on their sustainability journey, and the fast-changing regulatory landscape will only accelerate progress in this regard. This means we generally have "friendly ears" when collaborating with customers, suppliers and partners on sustainability issues worldwide. 
That said, we also acknowledge that there can be challenges – especially when mapping and then managing complex "outsourced" emissions in supply chains or some emerging markets in earlier phases of their sustainability journey relative to advanced economies in Europe, for example.  
In "hard-to-abate" sectors like aviation, shipping, and logistics, that we work in, we believe that you have to take an ecosystem view of change. Three things have to come together - first, government incentives and support to de-risk the investment; second, availability and commercial feasibility of technology; and third, a market for greener products and services. 
Achieving this requires industry-wide partnerships, an important area of focus for our various businesses. The First Movers Coalition and Clean Skies Alliance are examples of such partnerships. Engagement across the ecosystem is critical.
How do you justify the costs of the sustainability initiatives? How do you ensure they don't undermine the bottom line or market competitiveness?
Regarding sustainability, I have always believed it's more expensive in the long run to do nothing than to do something. 
First of all, sustainability is, at its heart, a management discipline, a way of thinking and doing business. There's lots of data about how some of the most profitable companies in the world are sustainability leaders – and I believe that it's because these companies tend to be well-run in general. They are performance-driven, and they've been able to expand that 'management muscle' into incorporating a sustainability lens into every aspect of business culture and decision-making.  
This, in turn, helps companies be more efficient, distinguish themselves from the competition, connect with customers, keep up with fast-changing regulations, and motivate and engage employees. Most people want to work for and with proactive companies on the sustainability front – and this is only becoming more important over time.
The cost factor plays a more significant role when physical assets are involved. And here, you also have to weigh the cost of inaction. Let's say you build a warehousing complex today or purchase new ships – these are long-term investments. You have to think about what's changing in the world regarding regulations (i.e. new building codes, global shipping rules), new technologies, and customer preferences as you make these choices, and you have to think a few decades out. Taking a long-term view of sustainability helps you stay ahead and relevant. 
Partnerships are one way to help de-risk the investment for all parties. We value the work we do with the World Economic Forum on various partnerships to help develop a green market and reduce green premiums for heavy industries like road transport, shipping and more. 
How does your sustainability approach inform your investments in listed and non-listed companies?
At the group level, we include ESG screening as part of our investment due diligence process. 
DSV, our largest investment, is an Ecovadis Gold company that has set science-based, net-zero targets. And through our Agility Ventures arm, Agility has invested $181.2 million in technology companies with an impact on environmental or social performance (a six-fold increase compared to five years ago). 
Examples of our investments include green-trucking innovation companies Hyliion and Volta Trucks; Loop, which is building out electric vehicle charging infrastructure and networks; and TVP Solar, which makes ultra-efficient solar thermal energy that can deliver heat and cooling in extreme conditions. 
We chose to invest in these innovation businesses because we see their growth potential. We believe sustainable innovation, products, and services are not a "nice to have" but a mega-trend that will reshape our world. 
Businesses worldwide are under sizeable cost pressures due to escalating inflation. Does this affect their ability to work towards sustainability goals?
Inflation is a genuine concern for everyone, everywhere. However, sustainability as a long-term trend is here to stay. And in the United States and Europe, sustainability investment has been at the heart of inflation-fighting legislation and policymaking. In the U.S., the Biden administration's Inflation Reduction Act and the E.U. Climate Law represent considerable investments in sustainability and provide incentives that will shape private-sector activity for years to come. You're seeing the same thing in the GCC, where Saudi Arabia, UAE and other countries have introduced powerful incentives to drive a clean-energy transformation, create green jobs, and diversify their economies over time.  
It's essential to pay attention to the nexus of these three trends: government action, rapid, sustainable technological innovation, and the fast-growing market for green products and services. All three things are interrelated, and they are reaching a tipping point. Together, they will change how business is done. 
(Reporting by Anoop Menon; Editing by SA Kader)
Subscribe to our Projects' PULSE newsletter that brings you trustworthy news, updates and insights on project activities, developments and partnerships across sectors in the Middle East and Africa.