PHOTO

Construction practices in the region have historically been less influenced by sustainability policies, but greater interest and engagement from flagship developers and supply chains are shifting the sustainability agenda upwards, according to a top executive of global construction services company, Turner & Townsend.
Tangential policy mechanisms, such as ESG reporting requirements for stock exchanges, are contributing to this shift, observed Lindsey Malcolm, Associate Director and Sustainability Lead at Turner & Townsend.
Malcolm advocated for a shift towards regeneration as a more viable business approach.
"We have worked with a number of institutional clients in other regions to quantify relative opportunities and demonstrate the business case for refurbishment and retrofit of assets to be stronger in both carbon and cost terms," he said in an interview with Zawya Projects.
He underlined that life cycle carbon assessment and life cycle cost evaluation can inform sustainable decisions for developers while collaboration between operational and design teams enhances efficiency. Additionally, tools like BIM and One Click LCA aid in carbon measurement.
The COP28 event in Dubai offers potential for policy alignment in the GCC region to address the gaps between sustainability policies and construction practices, he stated.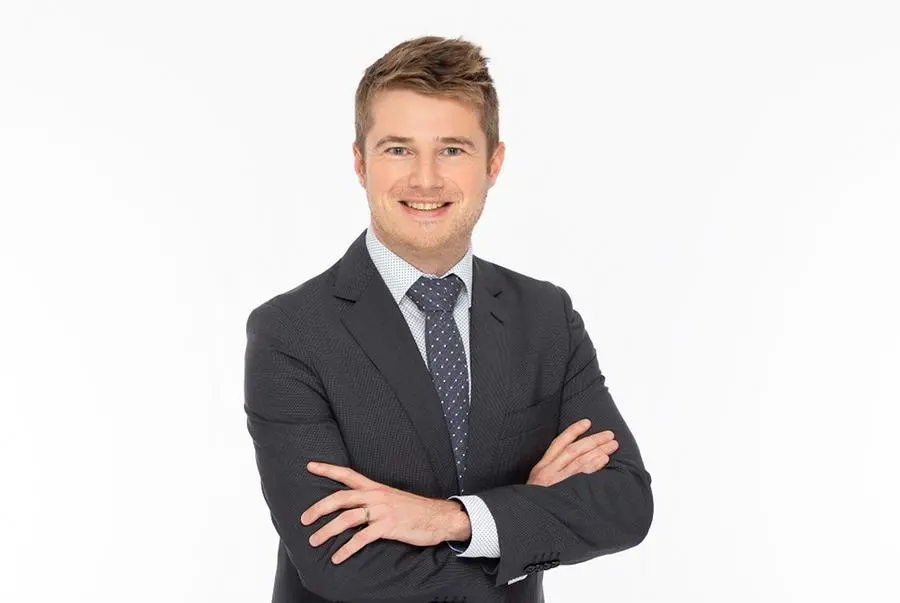 Excerpts from the interview:
What are the different pathways to decarbonisation in construction, and how can businesses in the sector identify the most cost-effective approach?
There are a number of pathways to decarbonisation, dependent on the scale, perspective and position within the industry.
One of the most powerful tools for development projects is life cycle carbon assessment, which provides a full perspective of the emissions associated with the asset over its lifetime. When applied in conjunction with life cycle cost assessment, this can enable robust decision-making on the most sustainable approach to take, considering carbon, cost, time and quality.
Another effective approach for a developer is to connect operational teams, users and their perspectives with design teams to ensure more effective development that is fit for the purpose and will be more robust and efficient in the long term.
From a business perspective, whether you are a consultant, contractor, or owner, it is imperative to understand your current position in order to most effectively decarbonise your operation.
This can be achieved through carbon footprint assessment, utilising the Greenhouse Gas Protocol, and establishing a decarbonisation roadmap and implementation plan. The impact achieved can be continually measured, monitored and reported to highlight progress and lessons learnt along the way.
What is the abatement potential in new building construction and retrofits?
The abatement potential for any project is unique and is rarely fully assessed; as such, it is hard to quantify regionally specific metrics. One leader in this area is Masdar, who has been measuring embodied and operational performance on their projects and publicly disclosing their findings. There are also plenty of industry benchmarks from overseas, such as Australia, EU, UK and North America, which, whilst lacking in regional specificity, can be used as a metric to judge relative performance.
It is fundamentally clear that the emissions associated with new construction are significantly higher than those associated with retrofit. We have worked with a number of institutional clients in other regions to quantify relative opportunities and demonstrate the business case for refurbishment and retrofit of assets to be stronger in both carbon and cost terms.
It is standard practice for most development projects to quantify and consider methods to reduce operational emissions during the design stage. It is less common to consider the embodied emissions that arise from the construction process, but it is becoming more so due to increasing awareness of the impacts within the industry.
The largest and most under-addressed opportunity in the region is related to existing building stock. We need to review the need to build new as standard practice and demonstrate more clearly the sustainability and value arguments in support of regeneration over demolition and new construction.
What technologies are available in the industry for carbon abatement, and how do they meet the ROI criteria? 
With relation to technologies widely available in the industry for carbon abatement, Building Information Management (BIM), as the foundation of digital transformation in the architecture, engineering and construction industry, is relatively well adopted in the region.
Whilst it is arguably not utilised to its maximum potential, it does form an integral part of the process of quantifying material needs within a building. This material quantification is the fundamental basis for cost and carbon measurement on projects, the latter of which can be assessed with several industry-standard tools, including One Click LCA, one of the most widely used. Through One Click and similar tools, the carbon impact of construction can be assessed, and action can be taken to reduce emissions from the earliest stages of projects.
The ROI of such tools isn't generally a consideration as they are often applied by specialist consultants on multiple projects to deliver impact simultaneously.
How are the countries in the Middle East placed in terms of policy initiatives toward emission reduction?
Most countries in the region have overarching national policies on net zero and sustainable building codes or standards at an asset level. However, there is a regulatory gap in terms of linking the national ambition to the construction sector's behaviour and practices.
For the most part, construction practices are consistent across the region and generally policy-agnostic. This is due to the limited influence of policy historically in the sustainability arena. However, we are seeing greater interest, engagement and understanding between flagship developers and their supply chain, which is shifting the prioritisation of sustainability factors higher up the agenda for development. This typically arises from tangential policy mechanisms, such as the requirements for ESG reporting to list on a stock exchange.
There is an opportunity for streamlining and aligning policy structures and cascade within the GCC countries. This may perhaps be one of the legacies that will arise from COP28.
(Reporting by Syed Ameen Kader; Editing by Anoop Menon)
Subscribe to our Projects' PULSE newsletter that brings you trustworthy news, updates and insights on project activities, developments, and partnerships across sectors in the Middle East and Africa.