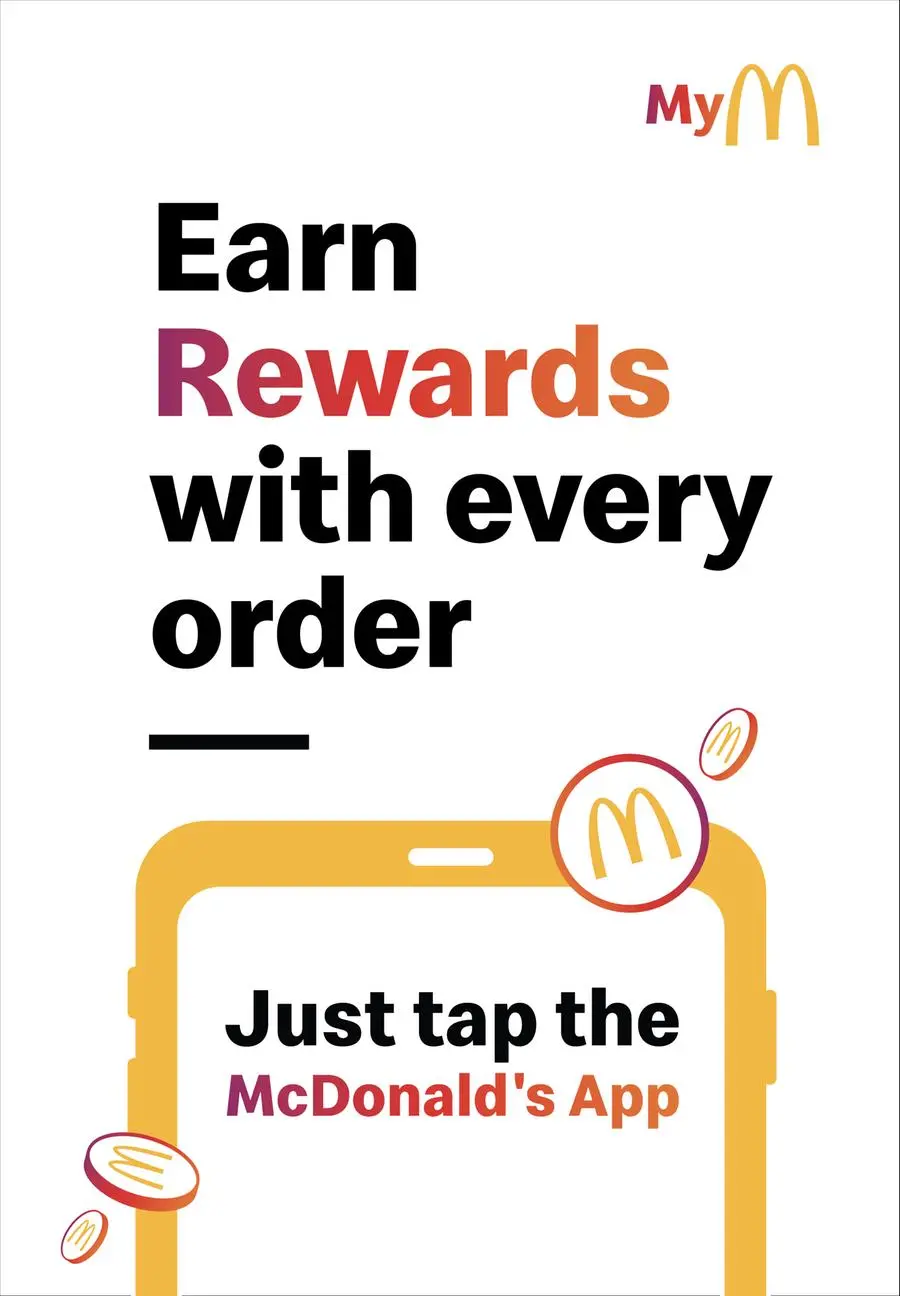 The new and improved McDonald's App will allow users to make the most of the Reward Points earned on deliveries, exciting deals, offers, and an easier ordering process.
DUBAI, UAE – McDonald's UAE gives brand fans a reason to smile with the latest updates to the McDonald's App. The updates are focused on customer convenience while offering them the chance to earn and redeem Reward Points on delivery via the MyM Rewards Program.
The ordering process has never been easier, promising a more convenient experience that caters to all customers' needs. For the busy customers, you have the opportunity to order ahead for drive-thru or skip the que and pick-up your order from the front counter. For those who prefer ordering from the comfort of their homes, the App now offers a streamlined ordering process with order tracking. What's more, customers can earn and redeem Reward Points for delivery orders as well. For those who'd like to dine in, the App can be used to place an order, select table service, and enjoy a relaxed dining experience and your order will be served to your table.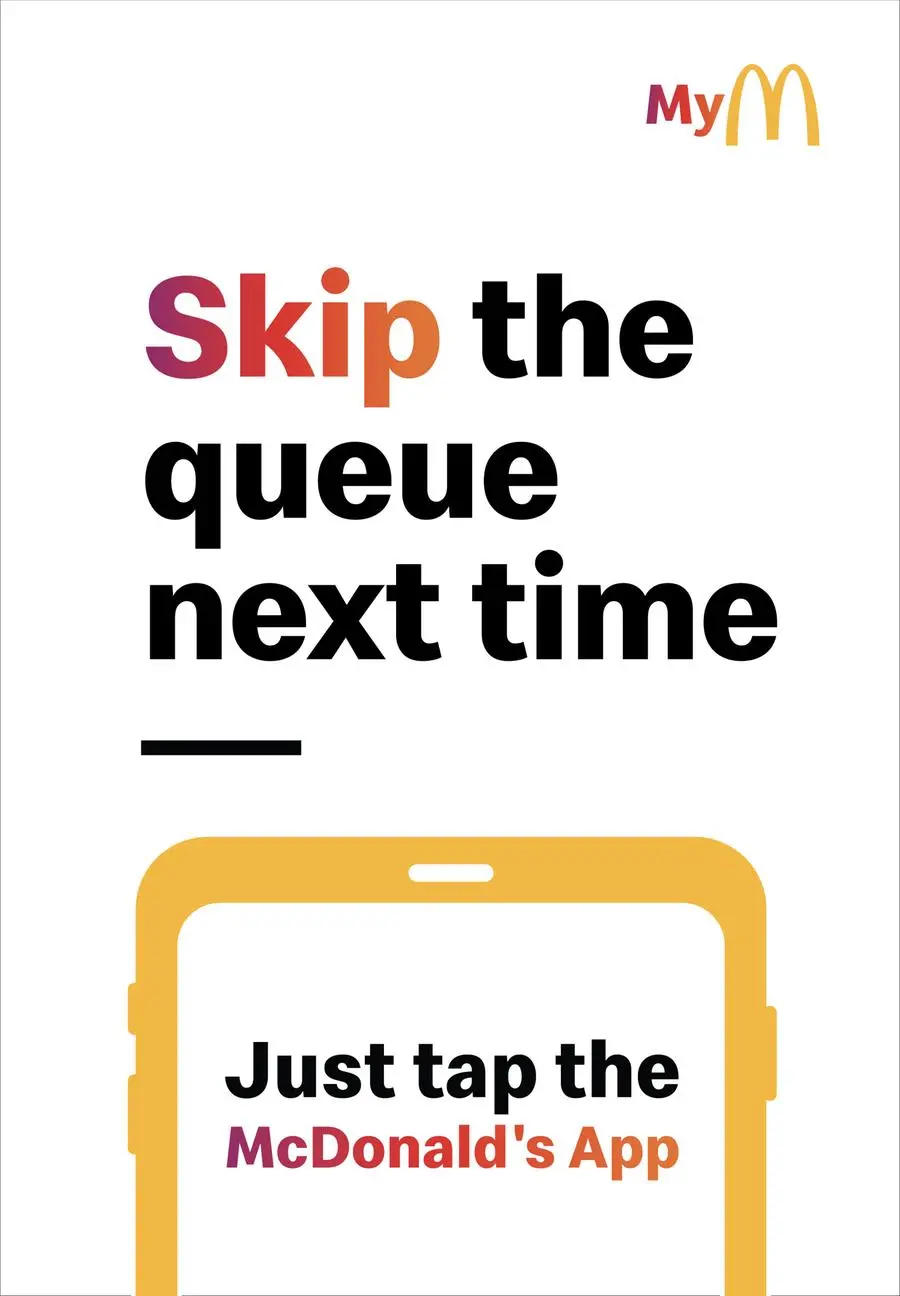 Continuing to enhance the ordering convenience for brand lovers, McDonald's UAE has also introduced Curbside Pickup as an extension of their App services. The new service is currently available at the Umm Suqeim restaurant, with plans to roll it out across other McDonald's restaurants in the UAE. This service allows customers to place orders through the App from designated parking spaces, and their orders will be delivered straight to their car, for increased convenience.
Available exclusively via the App, customers can choose from great deals when ordering for delivery or pickup. Some of the deals include, for a limited time, receiving a complimentary meal when buying a meal for delivery, the opportunity to get large fries for only 5 AED when placing a pickup order, or redeeming only 800 Reward Points to get a Chickenburger or a Cheeseburger and for those looking for a great meal, you can also redeem 2,900 Reward Points to get a Big Mac Medium Meal or a McChicken Medium Meal! Download the App today through this link  to explore all the great deals.
About McDonald's UAE:

Operating in the nation since 1994, McDonald's UAE caters to the local community across more than 200 restaurants, geographically located to service customers in many areas. McDonald's UAE is committed through its food trust promise, to maintaining the high quality of the products it serves at each restaurant, and across its McCafé offering.
McDonald's UAE prides itself on being a local member of the community and has been committed to its role as a responsible corporate citizen since its arrival to the nation. Following an active social responsibility agenda, it is a long-standing partner of Emirates Red Crescent supporting its charitable and humanitarian initiatives.
To further contribute to the wellbeing of the communities, creating wider environmental benefits, McDonald' s UAE and Emirates Environmental Group work in tandem to spread green values and bring to life sustainable initiatives, reducing the nation's carbon footprint. Driving this is the launch of its biodiesel initiative in July 2011, which sees 100% of McDonald's UAE's used cooking oil collected from restaurants and converted into 100% biodiesel, in turn powering the company's logistics fleet. As a result, the trucks have traveled over 23.6 million km on 100% Biodiesel since the partnership began, saving over 25 million kg CO2e emissions.

For further information about McDonald's UAE please visit: www.mcdonalds.com or contact: Varsha Muckatira from Weber Shandwick on McDonaldsuae@webershandwick.com
@McdonaldsUAE    @McdonaldsUAE    McdonaldsUAE    mcdonaldsuae