Article
investment
|
16 October, 2019
Saudi STV to expand tenfold to $500mln in 2025
Riyadh – Mubasher: Saudi Arabia's venture capital firm, Saudi Technology Ventures (STV), is growing rapidly, and yearly invested capital has the potential to expand tenfold to $500 million in 2025 from $50 million in 2018.
The realization of such a growth trajectory will result in a cumulative injection of $2 billion between 2019 and 2025, according to STV's statement on Wednesday.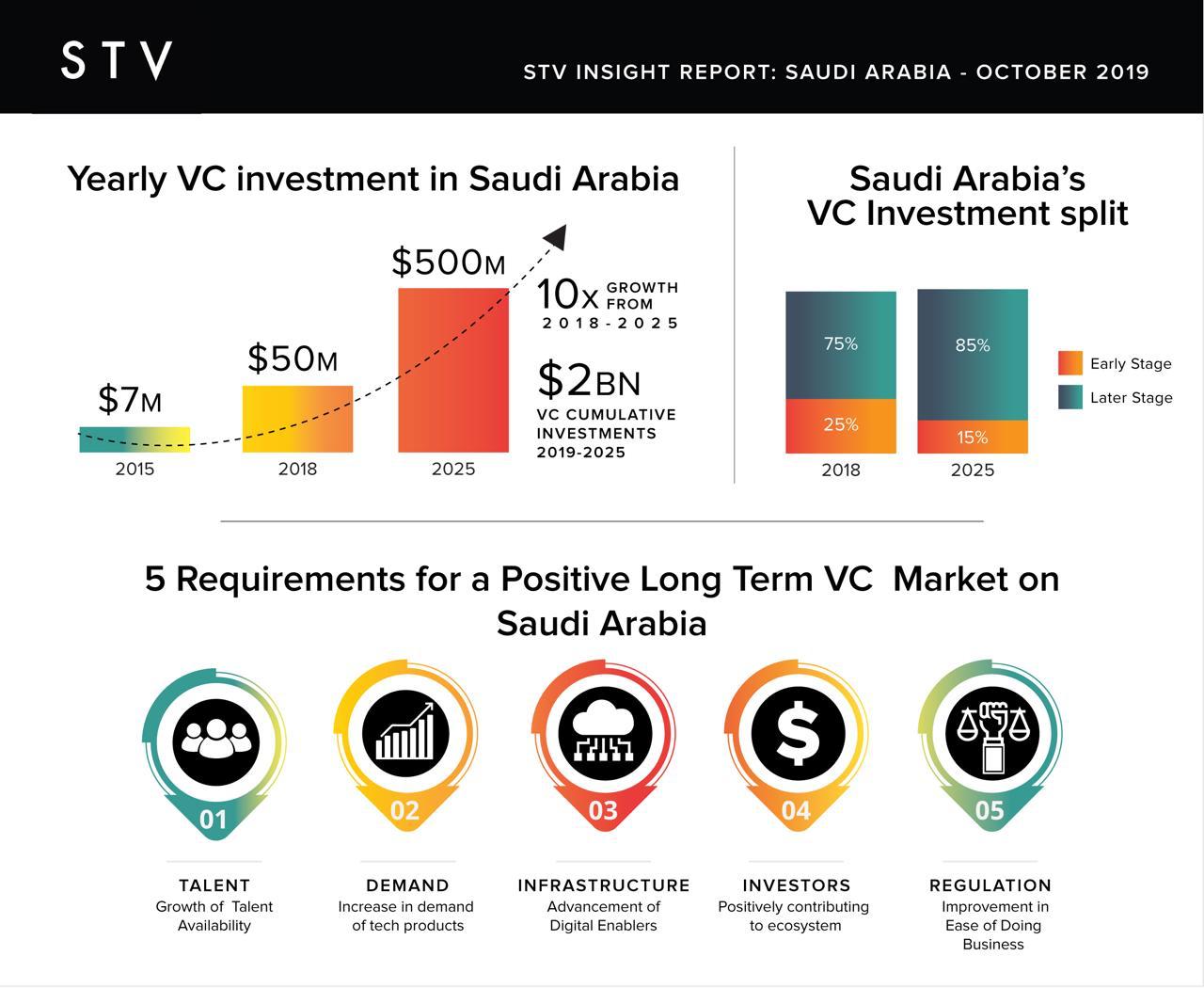 "I definitely see a path to a second fund that is equal or larger to the $500 million fund we have today," Abdulrahman Tarabzouni, CEO of STV, said.
The Ventures estimates that $350 million will target early-stage ventures, with the rest deployed across the ecosystem, from Series A to late-stage ventures.
Source: Mubasher
All Rights Reserved - Mubasher Info © 2005 - 2019 Provided by SyndiGate Media Inc. (Syndigate.info).
Disclaimer: The content of this article is syndicated or provided to this website from an external third party provider. We are not responsible for, and do not control, such external websites, entities, applications or media publishers. The body of the text is provided on an "as is" and "as available" basis and has not been edited in any way. Neither we nor our affiliates guarantee the accuracy of or endorse the views or opinions expressed in this article.
Read our full disclaimer policy here
.