PHOTO

Al-Futtaim Auto and Machinery Company (FAMCO), a member of the Al-Futtaim Automotive Group, has been laying the groundwork for electric commercial vehicles in the UAE for the past two years. Since 2021, FAMCO and Volvo Buses have collaborated with the Dubai Roads and Transport Authority (RTA) to conduct trials of electric buses, aiming to integrate them into the public transport network in Dubai.  
As the exclusive distributor of Volvo Trucks, Buses, and Construction Equipment in the UAE, FAMCO included Volvo's electric trucks in the testing phase to conduct comprehensive assessments of vehicle and component performance, particularly in challenging operational conditions.
These efforts culminated in the launch of the full range of heavy-duty Volvo electric trucks, including the Volvo FH Electric, Volvo FM Electric, and Volvo FMX Electric models in the UAE in 2023.
Ramez Hamdan, Managing Director, Al-Futtaim Industrial Equipment (FAMCO & Commercial Vehicles) told Zawya Projects that the launch of Volvo's electric trucks in the UAE required careful planning and coordination. This involved getting regulatory approvals, adapting truck specifications for the UAE market, securing supply of trucks and components, and setting up a local sales and service network to meet customer needs.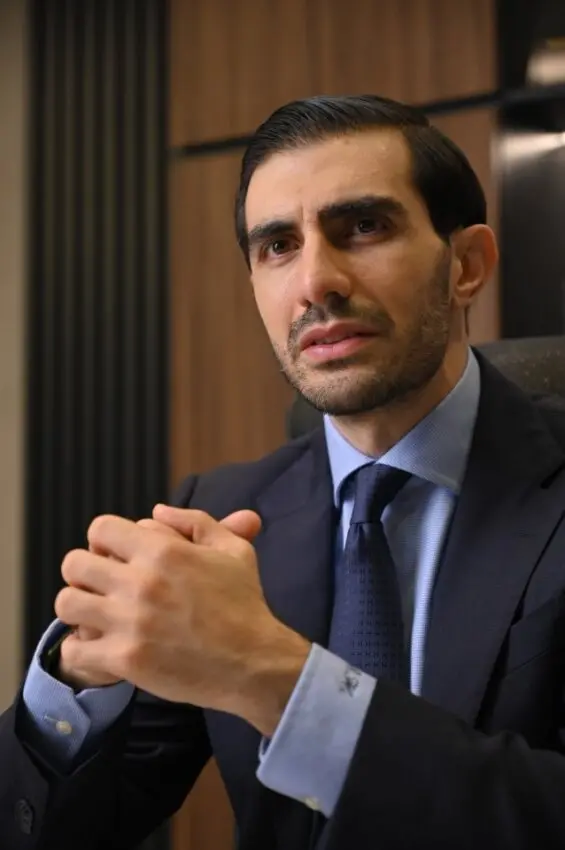 "This extensive groundwork uniquely positions us to offer electric trucks that have undergone exhaustive testing within local and international contexts, ensuring their preparedness for successful fleet integration," he said.
While the maintenance intervals for electric and diesel trucks are comparable, the servicing procedures for electric drivelines diverge from traditional drivelines. This necessitated rigorous training and certification of FAMCO technicians to competently handle electric trucks. Furthermore, FAMCO proactively trained civil defense workers in the UAE for managing electric vehicle fire risks and handling traffic incidents involving electric vehicles.
Turnkey solutions
Al-Futtaim Group's a holistic electric mobility solution involves collaborative efforts between FAMCO, Al-Futtaim Electric Mobility Company, and Al-Futtaim Engineering. Together, they offer a holistic solution comprising consulting, sales, and post-sales services for electric commercial vehicles and charging infrastructure.
Al-Futtaim Electric Mobility Company, established as an e-mobility dealership in 2023, supplies electric and hybrid vehicles, charging infrastructure, and associated services. A partnership with Siemens has led to the introduction of Charge2Moov charging stations, creating an integrated end-to-end electric vehicle offering.
Hamdan said: "Under the Al-Futtaim Group umbrella, our internal integration of electromobility services encompasses consultancy, procurement, installation, inspection, maintenance, and repair of electric vehicles and charging stations.
He said the company also provides complimentary consultancy services such as conducting feasibility assessments for charging infrastructure, conducting charger site surveys, and formulating capacity plans.
"Following this evaluation, we present a variety of pricing alternatives and offer tailored charging strategies in alignment with customer budgets and fleet operations. The guidance we provide during the preliminary stages of electric truck acquisition is of utmost importance. We support fleet operators in strategising for future fleet expansion and optimising charger utilization."
The installation time for charging stations ranges from 1 to 3 months, depending on factors like available power capacity and approval processes.
Charging infrastructure development
Heavy-duty electric trucks in the UAE cannot be charged at regular slots in public charging stations due to their large battery capacities and spatial constraints. This highlights the need for dedicated charging stations designed specifically for heavy-duty trucks.
The development of a new charging infrastructure demands active collaboration among stakeholders, with the government playing a pivotal role in initiating collaborations.
Hamdan said: "The energy requirements during the charging process for electric vehicles are notably high. A strategic approach to managing this demand involves encouraging vehicle owners to charge their vehicles overnight. Additionally, distributing and balancing this energy demand across both large and local grids in an intelligent manner is crucial."
He noted that there is a strong emphasis on infrastructure development and increasing the number of charging stations, with significant investment.
"The emphasis on establishing charging capabilities at home bases for most trucks is expected in the initial stages. Subsequently, governments will need to incentivise the establishment of high-capacity public charging stations with adequate space allocation for trucks," the FAMCO executive explained.
Addressing ROI concerns
The typical lifespan of an electric truck is 10 years and its return on investment (ROI) greatly hinges on its market segment application and operating conditions. Although costs of new technologies are expected to decrease due to improved economies of scale, early adopters may have concerns about the ROI and total cost of ownership (TCO) of electric trucks.
Hamdan said: "The cost of acquiring a Volvo electric truck is approximately 2.5 times that of its diesel variant. The cost per kilometre of an electric truck depends on load capacity, temperature, driver behaviour, road conditions, and other variables. Depending on the specific application and utilisation pattern of a Volvo electric truck, it can generate a return on investment within just two years."
Volvo Trucks provides route planning support for electric trucks by analysing various factors like speed, load, traffic, terrain, and charging options. Customers can use the Volvo Connect portal's dedicated Route and Range Planning feature to map out routes and share them with drivers via the truck's instrument cluster. This helps calculate the achievable range and make informed decisions about potential additional deliveries based on the current charging status, streamlining the process.
Hamdan pointed out that diesel and electric trucks possess distinct capabilities, and therefore, comparing them solely from a cost perspective might not provide a comprehensive view.
He continued: "Electric trucks represent the future of mobility, embracing zero emissions, enhanced safety in transportation, and a healthier environment. From my standpoint, these benefits are invaluable and extend beyond monetary considerations. FAMCO offers both electric and diesel options, recognising the unique strengths of each. The ultimate decision on the most suitable choice lies with the buyers, who can align their selection with their specific needs and objectives."
Strong demand outlook
FAMCO delivered the first Volvo FH Electric truck in the UAE to Unilever for its local operations. The Volvo FH Electric with semi-trailer has a gross combination weight rating of 44 tonnes and 4x2 axle configuration. Six battery packs, each with an installed battery capacity of 90 kWh, deliver a range of up to 300 km on a single charge.
Unilever will utilise the Volvo FH Electric coupled with a box trailer for delivering FMCG goods from its main warehouse in Dubai Industrial City (DIC) to its partner warehouse in the Jebel Ali Free Zone (JAFZA). A typical round trip would cover distances in the range of 30–40 km. FAMCO also supplied a 40kW DC fast charger to Unilever for recharging.
According to Hamdan, Unilever's adoption of electric trucks aligns with its goals of reducing greenhouse gas emissions, complying with evolving emission regulations, improving urban air quality, and reducing noise pollution. Additionally, electric trucks enhance transport efficiency by enabling deliveries during off-peak hours and accessing various locations, including indoor settings.
FAMCO sees demand growing for Volvo electric trucks in the UAE, particularly in the logistics and waste management sectors, and will accordingly maintain inventories of the Volvo FM, FH, FMX electric trucks.
"We have a strong pipeline of enquiries and orders, and we expect to deliver a few more electric trucks by the end of 2023," he concluded.
(Reporting by Dennis Daniel; Editing by Anoop Menon)
Subscribe to our Projects' PULSE newsletter that brings you trustworthy news, updates and insights on project activities, developments, and partnerships across sectors in the Middle East and Africa.