PHOTO

Danone Egypt, a subsidiary of French food giant Danone, has reduced its milk production losses by 70 percent at its Obour plant compared to 2021, a top company executive said.
Hesham Radwan, General Manager and Managing Director of Danone Egypt and Northeast Africa told Zawya Projects that the company was able to improve the Obour Plant's energy consumption by more than 30 percent versus 2019 and water consumption by 50 percent versus 2017.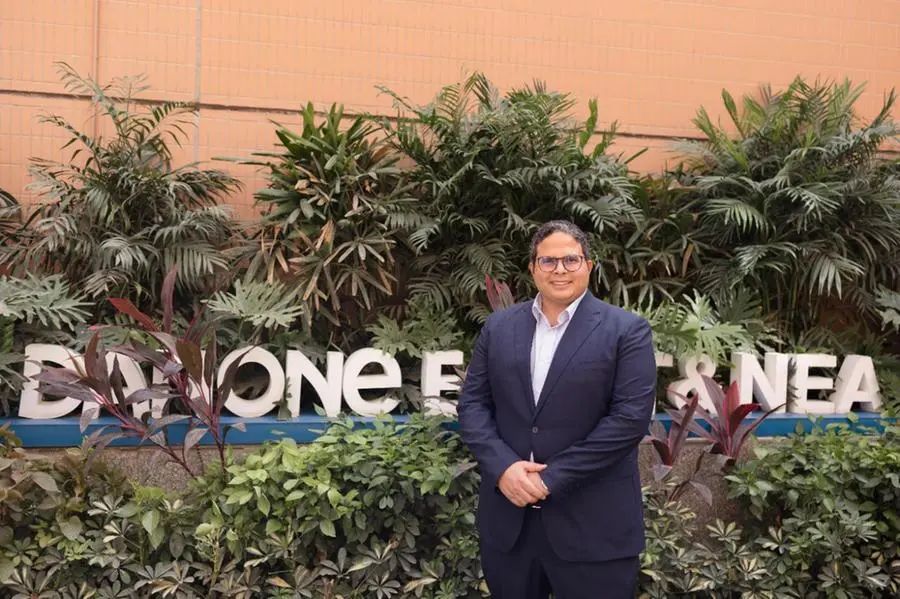 He said Danone received this year its second B Corp recertification [from B Lab], which quantifies the developmental changes made to readjust and maximise outputs.
"At Danone Egypt, we have internal tools such as 'Green track' that measures the CO2 emissions at Obour plant and 'Cool Farm' tool that measures and assesses GHG emissions at Nubaria Farm and surrounding smallholder farms," he said.
Curbing waste across value chain
Radwan said the company regards its focus on reducing food waste across the value chain as a key part of its commitment towards Egypt's food security. 
"Food waste should be addressed across the value chain, and not only as part of the consumption itself," he said.
He explained that Danone Egypt closely monitors the quality and standards of the milk from sourcing to consumption, and on proper storage, handling and efficient manufacturing of products to avoid rejection and consequent food waste. Additionally, market supply and demand are also considered as part of food waste avoidance strategy.
"We have what we call at Danone our Dual Purpose, which means that we are committed towards business success and social progress: from working with some of the smallest members in the value chain - farmers, milk collectors and micro distributors until consumers."
He noted that in the past years, the government has launched many national level projects aimed at overcoming the challenges to food security by increasing production in the agricultural sector, in addition to livestock and poultry, to achieve self-sufficiency in some food products.
Radwan continued: "Food security is the second goal of the UN Sustainable Development Goals and one of most important goals here at Danone Egypt as we continue to operate as a company with a mission."
The company's Zero Food Waste initiative in partnership with the Egyptian Food Bank (EFB) helps eliminate food waste by donating daily surplus to those in need.
"As of today, we have successfully contributed to enriching school meals for around 35,000 students with essential dairy products in addition almost 5,000 of EFB's most eligible recipients in orphanages and elderly homes in the greater Cairo region," said Radwan.
Also, Danone Egypt is supporting local farmers in cultivating soya for animal feed. 
"We have a responsibility in playing a role in the expansion of agriculture in animal feed and in encouraging and supporting Egyptian farmers with the know how to depend more on localised soya," Radwan said.
COP 27 outcomes
At the recently concluded UN COP27 conference, Egypt and the Food and Agricultural Organisation (FAO) launched 'Food and Agriculture for Sustainable Transformation (FAST),' which focuses on increasing climate finance contributions for agriculture and food systems to support the most vulnerable communities. Egypt, in partnership with FAO, World Health Organisation (WHO) and other UN agencies and partners also launched the Initiative on Climate Action and Nutrition (I-CAN), which seeks to address the critical nexus of climate change and nutrition.
"As Danone's main goal is to provide healthier lives for all Egyptians, we will believe that both initiatives will serve as catalysts for this mission," said Radwan.
"Our local purpose is to "Nourish a healthier, happier Egypt" and this is a testament to our B Corp recertification, as a result of our dual commitment to business success and social and environmental progress," he concluded.
(Reporting by Eman Hamed; Editing by Anoop Menon)