PHOTO

Riyadh, Kingdom of Saudi Arabia: Calling out design aficionados for a one-of-a-kind opportunity powered by Garnier Green and Snap Inc. Snapchatters now have a chance to inspire the design of the next Garnier Tote and create for a noble cause while at it. Set to run till September 27, the Shop Greener, because Saudi Deserves Green initiative is in support of Garnier Green Beauty's latest campaign that aims to engage with communities across the Kingdom to encourage sustainable beauty choices.
Hop on to the trend by using the Green Beauty Lens this KSA National Day exclusively on Snapchat by flipping the camera to engage with an AR powered customizable tote bag experience. Amateur and professional designers can show off artistic flair and submit awe-inspiring designs to @GarnierKSA for a chance to inspire the design of the next Garnier Tote. The winner will be contacted via Snapchat and features from their design inspiration will be showcased on the physical tote bag and available at Panda stores. Plus customers can also grab a tote bag for free on purchase of any Garnier product. Not only that, but if they come back with the tote bag, and purchase Garnier products worth only SAR50, they will get SAR5 cashback!
In this era of revolutionary user-generated content powered by AR on platforms like Snapchat, brands are embracing novel ways to address crucial societal issues. Using AR to advocate eco-conscious beauty, Garnier Green Beauty Campaign's latest campaign is employing AR technology to make Saudi greener. Leveraging Snapchat's far-reaching monthly addressable audience of 22 million in KSA, along with a staggering 90% reach among 13-34 year olds, the competition aims to foster youth participation in promoting sustainable practices.

Ahmed Wagih, General Manager Consumer Product Division Middle East, expressed his enthusiasm for the partnership, stating, "Garnier's unwavering commitment to a greener and more sustainable Saudi Arabia has been our driving force for years. This National Day, we're proud to introduce an AR lens x Snapchat experience that empowers consumers to design their own digital sustainable tote bags. Not only that, but they can get a free locally designed tote bag at the nearest Panda store! As we celebrate Saudi Arabia's heritage, we also celebrate our shared responsibility towards a greener future."
"According to our KSA Augmentality Shift Report, 77% of consumers agree that they feel closer to brands or products that offer AR experiences. We take pride in collaborating with Garnier Green to help reduce environmental impact through the power of AR, and to raise awareness and catalyze change on environmental issues that can have an even bigger influence to champion real change. We eagerly anticipate KSA's actively growing Snapchat community to partake in this eco-friendly initiative, helping Garnier pave the way to a more sustainable world," said Mariam Koumaiha, Brand Strategist at Snap Inc. in MENA.
Interested participants can scan the Snapcode to access the lens: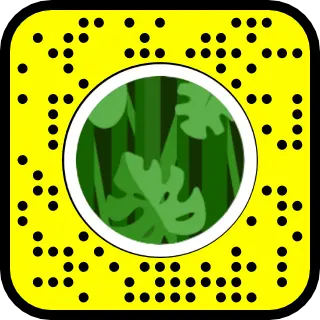 -Ends-
ABOUT SNAP INC.
Snap is a technology company. We believe the camera presents the greatest opportunity to improve the way people live and communicate. Snap contributes to human progress by empowering people to express themselves, live in the moment, learn about the world, and have fun together. The Company's three core products are Snapchat, a visual messaging app that enhances your relationships with friends, family, and the world; Lens Studio, an augmented reality platform that powers AR across Snapchat and other services; and its AR glasses, Spectacles. For more information, visit snap.com