PHOTO

Although Bahrain's stock market benefited from much healthier levels of activity in 2018 - research by KAMCO found it was the only Gulf stock market where the total value traded grew, by 80 percent to $900 million - the country's all-share index only traded within a thin pricing band and edged up by the end of the year by 0.4 percent, according to Eikon data.
Nishit Lakhotia, head of research at Bahrain-based investment bank SICO, said that the average daily traded volumes (ADTV) of stocks on the Bahrain market "has been on an uptrend since 2016", which he attributed in part to a market liquidity fund launched in mid-2016 that is managed by SICO. The bank said in a press release on Sunday that the market-making fund intervened in fewer market deals (22 percent of ADTV) in 2018 than in its first full year of operations (38 percent) in 2017.
"However, there can as well be an element of block trades that flow through the market which can as well cause some distortion," he said. "Nevertheless, 30 percent y-o-y (increase) is impressive given how turnover in other GCC markets have been in general in 2018," he told Zawya in a telephone interview last week.
In terms of the best performers on the Bahrain stock exchange in 2018, investment company Esterad witnessed the highest gains, with its shares closing 66.7 percent higher by the end of the year.
Although the company reported flat income of 1.74 million dinars ($4.6 million) for the first nine months of 2018, with profit attributable to shareholders declining by 16.8 percent to 784,793 dinars, the decision announced by Bahrain's Social Insurance Organisation to sell its 21.2 percent stake in the company to Manarat Investment Holding caused a temporary spike in its price at the end of the year.
The next-best performer was Arab Banking Corporation (ABC), whose shares increased in value by 45.6 percent over the course of the past year.
Chiradeep Ghosh, a banking analyst at SICO, said that there had been a number of factors underpinning ABC's share price gains, including improved liquidity, a healthy dividend pay-out and a strong financial performance, with net profit for the first nine months of the year increasing by 20.8 percent to $25.3 million.
"As it is the cheapest banking stock in the GCC, even a decent result is perceived positively considering the stock is trading at around 0.3x book value," Ghose said in a telephone interview.
Making up the top three was Bahrain Telecom, whose shares gained in value by 35.9 percent. After a shaky start to the year, when it announced a Q4 2017 loss of 21.7 million dinars due to impairments in Yemen and Jordan, the company reported three successive quarterly profits, meaning profits to equity holders for the first nine months of 2018 increased by 82.5 percent to 46 million dirhams. A note published by SICO this week showed analysts' consensus estimates for the firm for the fourth quarter of this year suggest a net income of 16.2 million dinars.
In terms of the worst performers, Ithmaar Bank saw its shares slide by 41.4 percent over the course of the year, which Ghosh said was due to its "tight capital position and high concentration of delinquent assets in its book".
GFH Financial Group, meanwhile, which is listed on the Bahrain, Dubai and Kuwait markets, saw its share price decline 40.5 percent over the course of the year. Entities controlled by Abu Dhabi Financial Group hold a stake of over 14 percent in the investment company.
The company issued a statement towards the end of December which said that any dividend payment for the year would be "dependent on GFH's year-end financial results, its Board's recommendation and the approvals of the shareholders and the CBB (Central Bank of Bahrain)".
The company's shares plummeted in December and the firm said in its statement that it had "been affected primarily due to the international and regional market pressures, and margin calls that have impacted investors in the stock markets". It reiterated, however, that it enjoyed "a sound financial position", having made a profit attributable to shareholders of $103.4 million in the third quarter of the year.
Making up the top three fallers was Khaleeji Commercial Bank, whose shares declined in value by a quarter over the course of the year. The company reported a 57.9 percent decline in net profit for the first nine months of 2018 to 1.74 million dinars.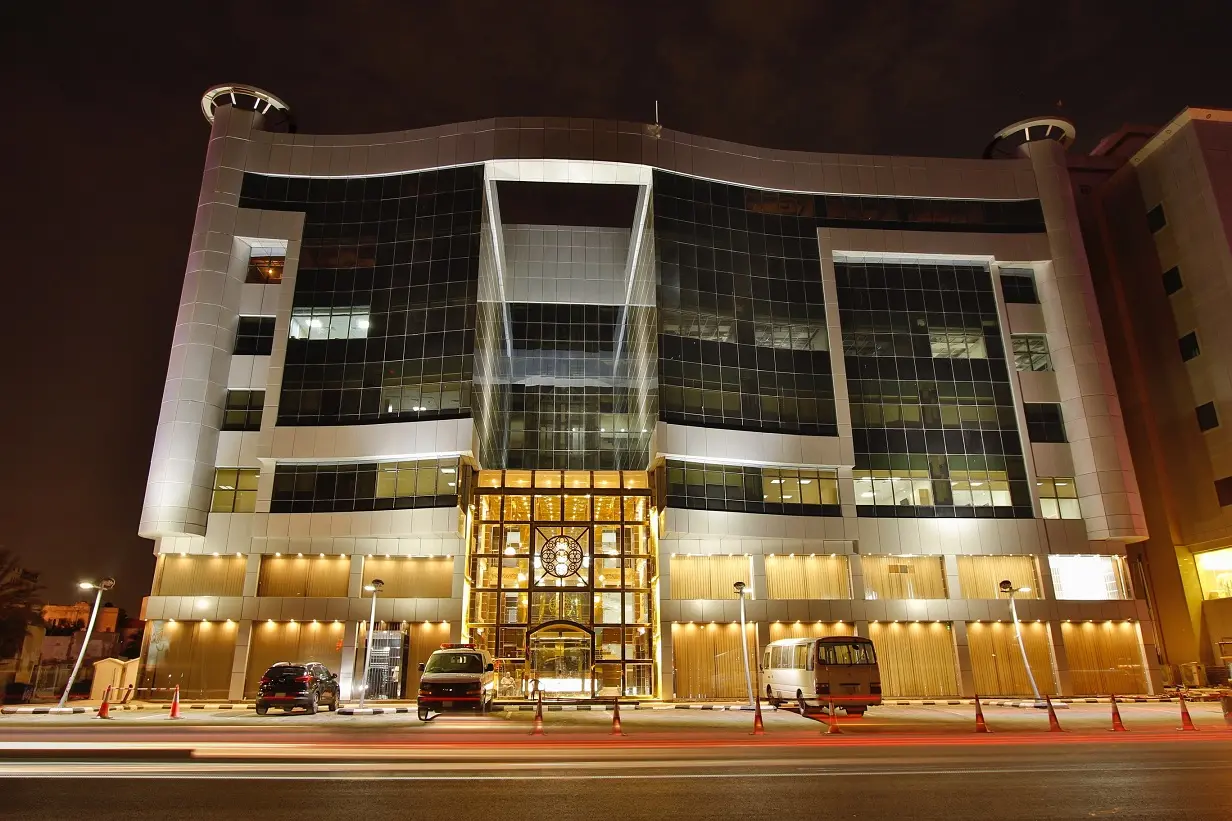 >
Value of stocks traded on GCC markets, 2010-18 (source: KAMCO Research).
Biggest gainers
1. Esterad Investment Company: 66.67%
2. Arab Banking Corporation: 45.61%
3. Bahrain Telecom: 35.92%
Biggest fallers
3. Khaleeji Commercial Bank: -25.00%
2. GFH Financial Group: -40.48%
1. Ithmaar Bank: -41.38%
Click on the relevant country below to find out how each market performed.
(Reporting by Michael Fahy; Editing by Shane McGinley)
Our Standards: The Thomson Reuters Trust Principles
Disclaimer: This article is provided for informational purposes only. The content does not provide tax, legal or investment advice or opinion regarding the suitability, value or profitability of any particular security, portfolio or investment strategy. Read our full disclaimer policy here.
© ZAWYA 2019