PHOTO

Chipotle Mexican Grill has finally set its sights on Dubai, with the popular American chain planning to open its first outlet in the region in 2024.
In a partnership with Alshaya Group, Chipotle will also open its doors in Kuwait next year, before eyeing further expansion across the MENA.
"Leveraging Alshaya's market expertise will enable us to quickly gain access to these vibrant economies," said Chipotle Chairman and Chief Executive Officer Brian Niccol in a statement. "We are excited to offer guests in the Middle East our responsibly sourced, classically-cooked real food, and look forward to furthering our purpose to cultivate a better world in this new territory."
Mohammed Alshaya, Executive Chairman of Alshaya Group added: "In announcing this exclusive partnership across the Middle East, we are proud to be Chipotle's first and only franchise partner, as we continue to enhance our portfolio by bringing world leading brands to our customers across our markets."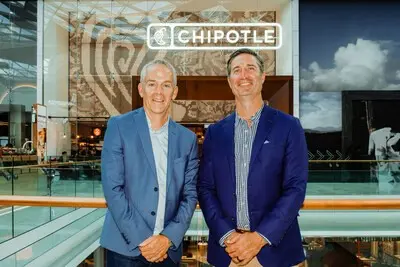 Popular for its fast Mexican fare, which includes tacos, burritos and bowls, Chipotle currently owns and operates over 3,200 restaurants across North America and is targeting an 8 to 10% growth per year for the foreseeable future, including a Chipotlane, its drive-thru concept launched in 2019.
Chipotle plans to open more than 255 new restaurants this year, with a long-term target of 7,000 locations in North America.
The company's international portfolio of owned and operated restaurants includes 33 locations in Canada; 15 in the United Kingdom with three more opening this summer; six locations in France; and two in Germany. 
(Writing by Bindu Rai bindu.rai@lseg.com; editing by Seban Scaria)