PHOTO

The price tag of owning a luxury mansion penthouse with the branding of one of the world's most expensive cars, a Bugatti, has been announced by the CEO of BinGhatti Holding at a record breaking 750 million UAE dirhams ($204.22 million).
Speaking to Dubai Eye's Business Breakfast this morning, BinGhatti's CEO Muhammad BinGhatti said the company had already received interest from potential buyers globally, particularly Russia and China, for the sleekly designed curving apartment building, which he said would feature only mansions, in Dubai's Business Bay.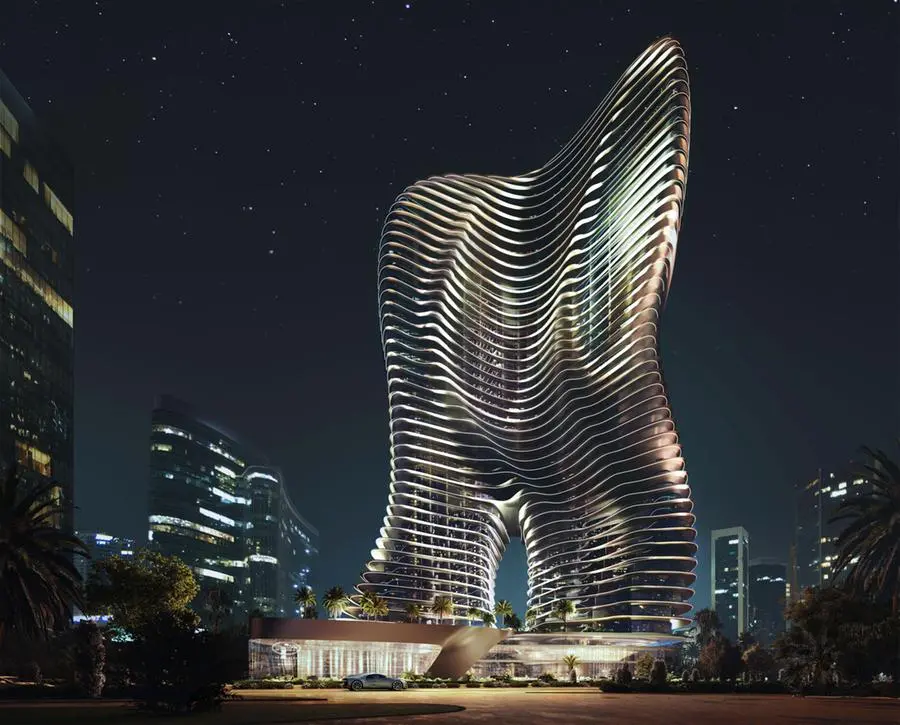 The building is the first foray into branded real estate for Bugatti, which sells its Bugatti Chiron in Dubai for around AED 15 million.
BinGhatti is offering a payment plan, so buyers can pay 20% up front, or AED 150 million, followed by 5% periodic payments, or AED 37.5 million, up to 80%, then another 20% on completion.
"We're creating something that's by all means incomparable," BinGhatti said, and quoted Bugatti founder Ettore Bugatti, who once said: "Nothing is too good, nothing is too expensive."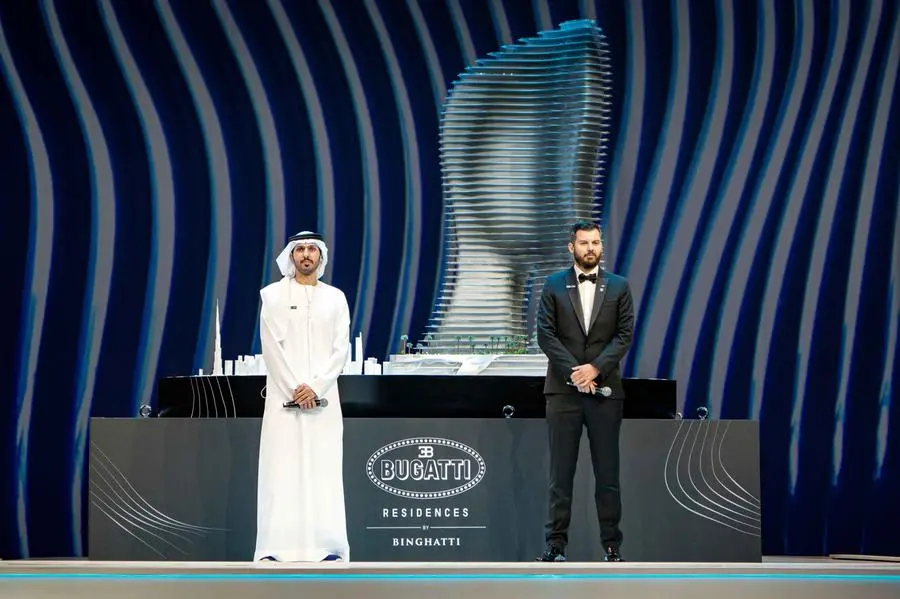 The apartments will range from 2,000 sq.ft. up to the largest, at 44,000 sq.ft., and have captured headlines around the world this week for a design feature in the project's nine Sky Mansions which will allow residents to drive their car into a lift, carrying them up to their home in the highest reaches of the 46 floor building.  
"Absolutely we have many enquiries, our lines have not stopped ringing ever since we have gone live with the project," he said.
"Each and every unit is a mansion, so there are no apartments. Even the entry level unit is a mansion."
BinGhatti said he had received interest from "ultra-high net worth individuals from all across the world.
"A lot of clients coming from Russia, a lot of clients calling from China and [we have] a lot of international demand for this product.
"On a project like this, it's not really a cost-driven exercise – working with world class brands such as Bugatti, we have really approached this from a brand orientated perspective," he said.
"It's a brand more than a real estate developer – cost has always been a secondary, if not tertiary topic. When you do it right, when you build something right, it will always sell."
The Sky Mansions will smash the record set by a Marsa Al Arab penthouse in Jumeirah, sold to an undisclosed buyer at AED420 million earlier this week.
(Reporting by Imogen Lillywhite; editing by Seban Scaria)