PHOTO

Hitachi ABB Power Grids announced on Monday it has been awarded a major contract by PowerChina Guizhou Engineering to integrate renewable energy from Qatar's first large-scale solar power generation project - the 800 megawatt (MW) Al Kharsaah photovoltaic (PV) power plant - to the grid.
Hitachi ABB Power Grids said it would provide a fully engineered 220kV grid connection solution that includes detailed engineering and equipment, in line with local requirements and standards.
The project is scheduled for partial commissioning in the second quarter of 2021.
"Our pioneering technologies and global experience will help Qatar to diversify its power generation resources by safely and securely integrating utility-scale solar power generation into its grid," said Mostafa AlGuezeri, managing director of Hitachi ABB Power Grids in the UAE, Gulf, Near East and Pakistan.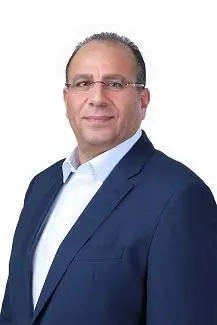 >
Mostafa AlGuezeri, Managing Director of Hitachi ABB Power Grids in the UAE, Gulf, Near East and Pakistan.
Hitachi ABB Power Grids will help Qatar maximizing renewable energy penetration and increasing the operational and maintenance efficiency of this ground-breaking project, the statement said.
(Writing by Syed Ameen Kader; Editing by Anoop Menon)
(anoop.menon@refinitiv.com)
Disclaimer: This article is provided for informational purposes only. The content does not provide tax, legal or investment advice or opinion regarding the suitability, value or profitability of any particular security, portfolio or investment strategy. Read our full disclaimer policy here.
© ZAWYA 2021