Article
22 October, 2019
Dubai's airborne trade reaches AED 311bn in H1-19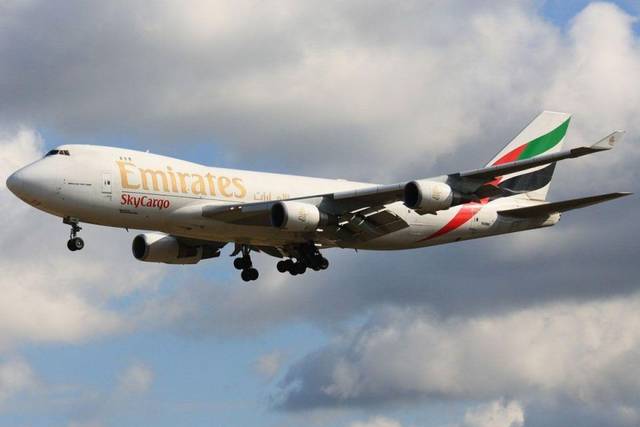 Dubai's airborne trade grew 3% YoY
UAE – Mubasher: Dubai's airborne trade grew by 3% during the first six months of 2019, compared to the year-ago period, director general of Dubai Customs Ahmed Mahboob stated.
The value of the emirate's airborne trade went up to AED 311 billion in H1-19, Mahboob added, according to a statement.
Dubai's non-oil foreign trade grew by 5% year-on-year during the first half of 2019, recording AED 676 billion.
Exports surged 17% YoY to reach AED 76 billion in H1-19, while re-exports increased by 3% YoY to AED 210 billion and imports rose by 4% YoY to AED 390 billion.
All Rights Reserved - Mubasher Info © 2005 - 2019 Provided by SyndiGate Media Inc. (Syndigate.info).
Disclaimer: The content of this article is syndicated or provided to this website from an external third party provider. We are not responsible for, and do not control, such external websites, entities, applications or media publishers. The body of the text is provided on an "as is" and "as available" basis and has not been edited in any way. Neither we nor our affiliates guarantee the accuracy of or endorse the views or opinions expressed in this article.
Read our full disclaimer policy here
.